What Are The 4 Top Support Requests for MFT in 2023?
---
by Dave Hendley, Head of Technical at Pro2col
In 2023, Pro2col conducted a thorough analysis of the 177 support requests received from organisations of varying sizes, including small, medium, and large enterprises. Through this process, we identified several recurring challenges faced by IT teams when implementing and managing a Managed File Transfer solution, which we have outlined in this report.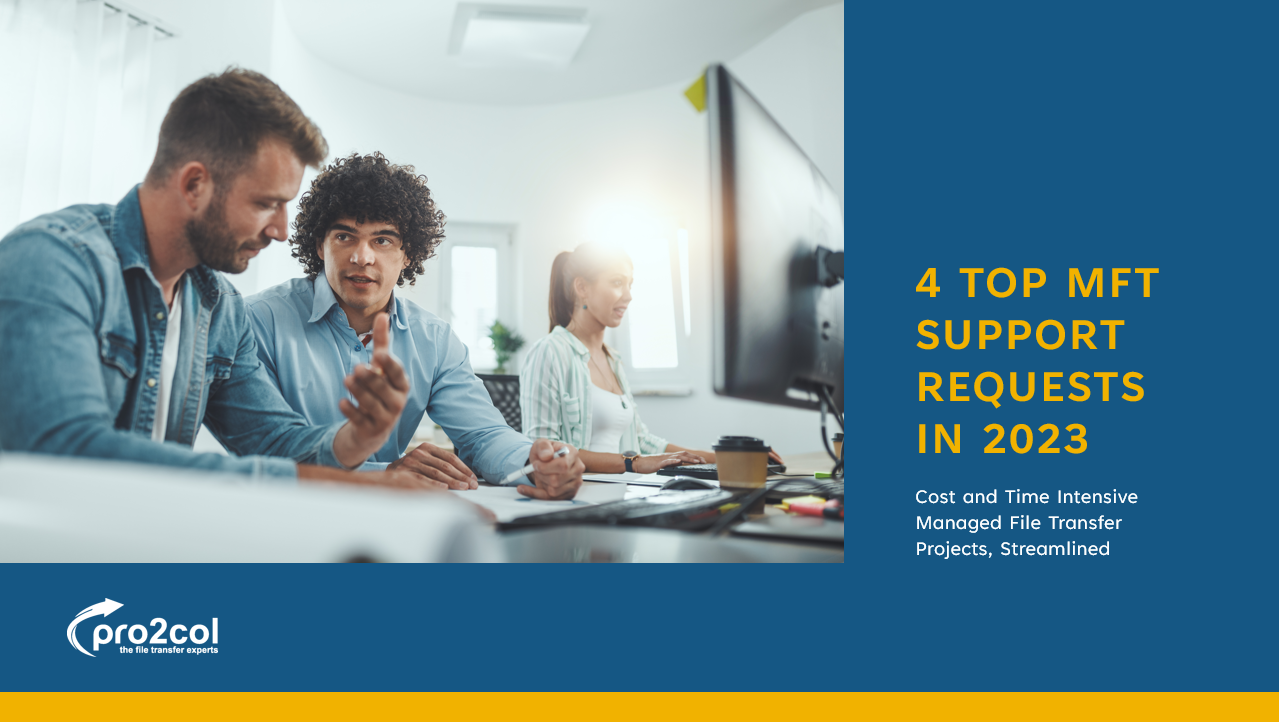 Find out how managed services can transform your business operations and processes through significant cost and time savings








Pro2col is the leading vendor-agnostic Managed File Transfer (MFT) consultancy and service provider with almost 2 decades of experience and over 400+ international clients, from SMEs to multinational enterprises.
Need help?
Would you prefer talking to an expert and explaining your requirements with indepth, one-to-one technical advice and support in your Managed File Transfer buying journey?
Pro2col Managed File Transfer Experts are only a click away.