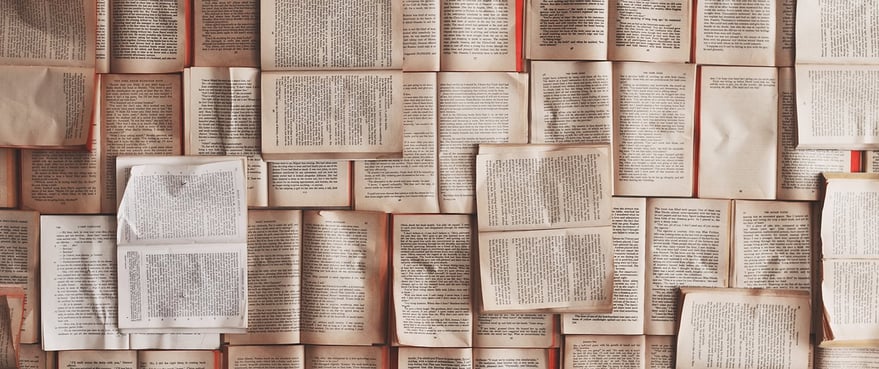 8 Things That You Didn't Know You Could Do With MOVEit
With over eleven years' of technical experience with Progress MOVEit solutions, we quite often are asked about how the solution might be able to solve some of the requirements which are not typically spoken about on the marketing materials.
In fact, this is quite a common occurrence, where businesses who wish to justify using a commercial managed file transfer solution, try to bring in other projects or departments into the project.
We wholeheartedly agree with this approach. A solution which can be used cross-purpose and complement other areas of the business, is one which will have significant returns on investment and ultimately stand the test of time.
In this blog, we will share some of solution wisdom by listing eight things you can do with MOVEit, that you may not have known you could.
1 - Manipulate Files Being Transferred
It is hard to say which of the eight we are asked about the most, but the manipulation of files which are automatically transferred from one location to another definitely up there.
Sometimes thought of as EDI light, MOVEIt Automation is a solution which can go way beyond the simple automated movement of files. It can also manipulate, change or read the files which it is transferring.
An example of this could be as simple changing the format of a file name so that it is ready for processing by a system at the destination location; or could go as far as changing the content of a file to again, affect its subsequent processing.
2 - Provide File Receipts by Email to the Uploader
A lot of our MOVEit Transfer customers, use the solution as a drop box for their customers and partners to deliver critical files into a individualised folder.
If configured to do so, MOVEit Transfer can send an email back to the uploading party each time a file is successfully uploaded. This effectively forms a receipt which the uploader can use as proof of their action.
3 - Zip or Unzip Files Automatically
As part of any automated file transfer workflow, MOVEit Automation can either unzip a collected archive from a source host; and/or create a zip file archive of files being delivered to a destination host.
This can be particularly useful where some customers wish to create an archive of all files transferred over a period of time.
4 - Request Files from a Contact
If you have used MOVEit Transfer for any length of time, you will probably already be aware of the package feature, which allows you to send files ad-hoc to a recipient using their email address.
What is less well known is that those in receipt of a package can reply to that package and attach files which will returned to the sender. Therefore in effect, you can send a blank package to a recipient, asking them to return some files to all.
All sent in a format which is far more secure than email attachment.
5 - Run External Applications as Part of an Automated Workflow
As part of MOVEit Automations scripting interface, you can run an external executable as part of your automated file transfer workflows. For example, one of our customers has to run a custom signing tool against all files, which then creates a signature file for each file transferred. The workflow then moves both the file and the signature file onto to final destination.
In MOVEIt Automation this is known as a CommandLineApp, and can even have parameters passed to it from variables presented by MOVEit Automation.
6 - Install MOVEit in Microsoft Azure
Over the past two or three years, MOVEit has been becoming evermore Microsoft Azure friendly.
Today, you can do more than just install MOVEit Transfer on a Microsoft Azure tenant. You can also start to integrate it with other Azure technologies in the Microsoft stack.
For example, you can store files-at-rest in an Azure blob and elect to use blob encryption instead of the built-in MOVEit encryption.
You can also use Azure Active Directory as an authentication source and use Azure SQL as the platform for storing the tamper-evident database.
7 - Alert Your Network Monitoring Tool to Workflow Failures
A lot of businesses use a network monitoring tool such as WhatsUp Gold, PRTG or SolarWinds as a central point of alerting and monitoring for everything critical on their networks. Because of this, we often get asked if there is a way to feed alerts to a network monitoring tool in the instance that a particular workflow fails.
There are actually a couple of ways we can do this.
As part of a workflow you can test the status of the task to look for a failure; and as a result run a script which connects to the network monitoring tool and reports a failure.
Another way you can achieve this is to set MOVEit Automation to write it log messages to the Windows Event Log of its host operating system. The network monitoring tool can then be configured to read the Event Log and look for failed workflows.
8 - Integrate MOVEit Functionality with other Network Applications
Many of our customers are unaware that there is a REST API available for both MOVEit Transfer and Automation. This enables integration opportunities between MOVEit and other systems which could be external facing.
As an example, some of our customers have existing portals or interfaces which their customers use. They wish to add file transfer capabilities but want to maintain the portal or interface which is already in use. They therefore allow file transfer capabilities not by having the customer access MOVEit directly but by calling certain APIs from the portal or interface which provide the functions they are looking for.