The Ultimate Managed File Transfer (MFT) Software Guide What Are The Top MFT Software Tools to Consider in 2022/2023?
---
by James Lewis, 21 November 2022
Our comprehensive Managed File Transfer (MFT) software guide aims to provide an all-you-need-to-know breakdown of the best MFT software tools that the marketplace has to offer.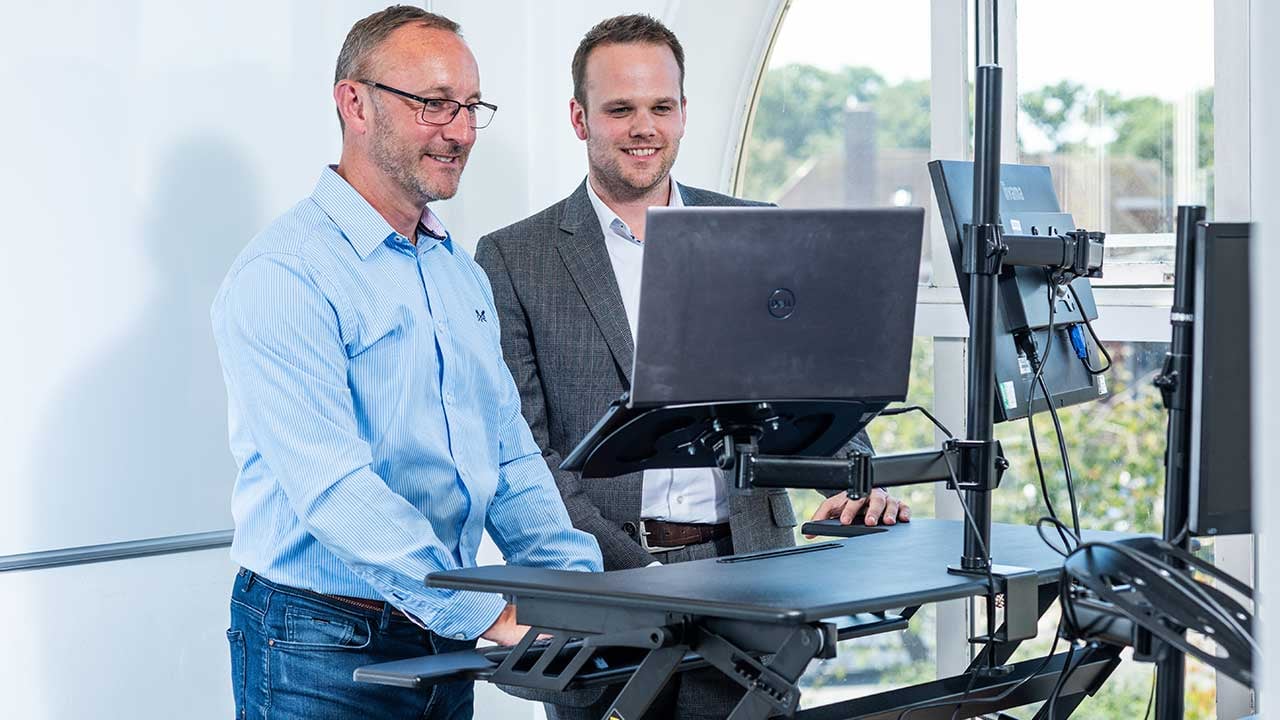 Find out how MFT can transform your business operations and processes as well as which vendor may be the best fit for your organisation.
---
SHORT ON TIME?

Learn the ins and outs of MFT in your own time. Download the guide.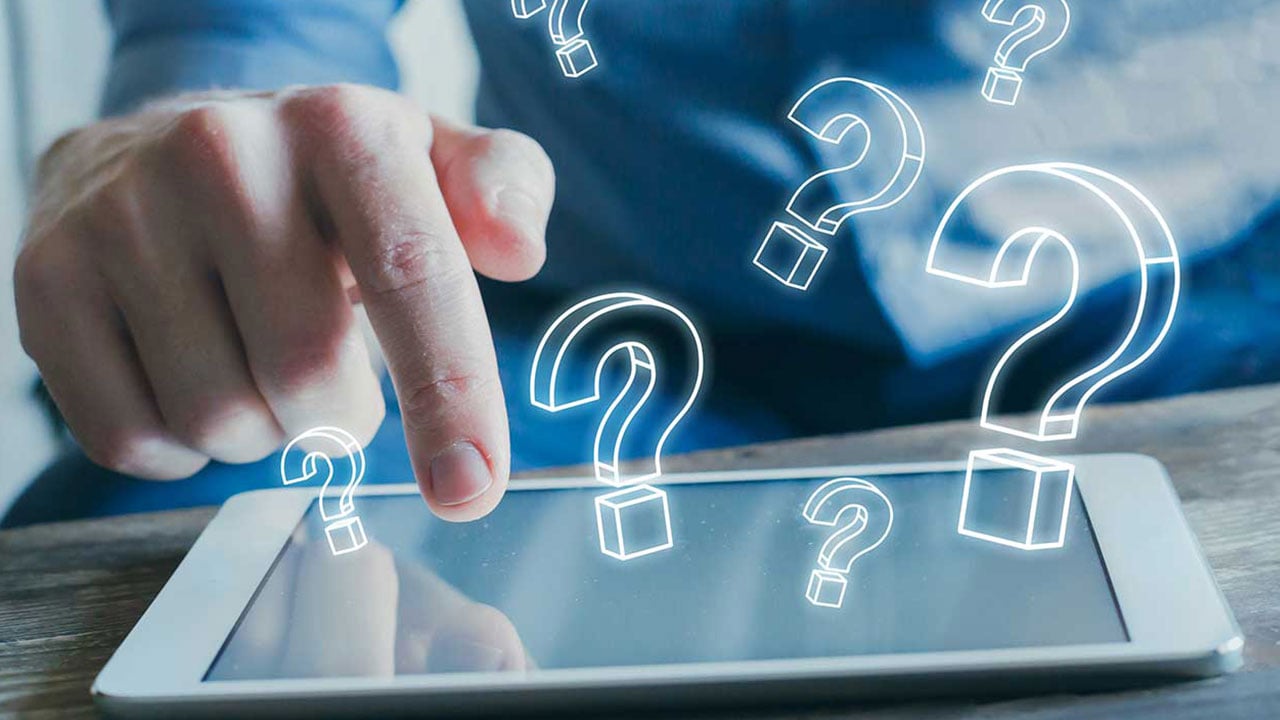 Featured In Our Comparison
Features of Managed File Transfer (MFT) Software
Companies often opt for Managed File Transfer (MFT) solutions to save time, effort, money, and resources. Efficient MFT tools let you monitor and audit the file transfer process. Before choosing a tool for secure managed file transfer, check if it has the following features:
Ease-of-Use

MFT can improve productivity and does not require you to write scripts for data transfer.
Security

Your MFT tool should offer optimum security (encryption), features in transit and at rest for both internal and external transfers.
Extensive File Type Support

Before choosing an MFT tool, you should check how many file types it supports for transfer. It should transfer PDFs, multimedia files, XML, EDI, and email.
Data Analytics

Powerful drag-and-drop Page Editor and Theme Settings.
Workflow Automation

A good MFT tool will allow you to manage and schedule file transfers from an integrated platform.
Visibility

MFT software should be able to offer you 360-degree visibility, so you can see who is sharing what using the system.
The Official 2022/2023 List
To help you find the right Managed File Transfer (MFT) solution, here is a list of the top MFT softwares: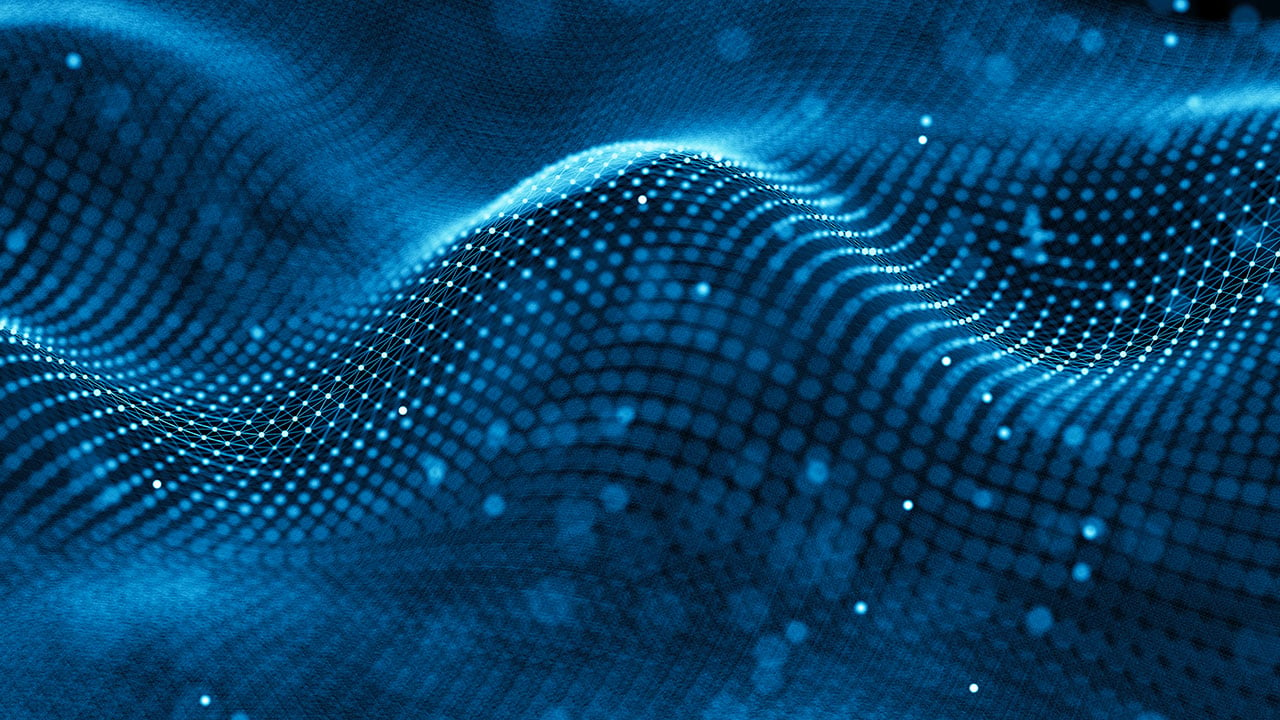 KEY FACTS:
Released in 2009 by Linoma Software.
Acquired by Helpsystems in 2016.
HelpSystems rebranded to Fortra in 2022
Fortra has over 3,000 members of staff and 18 offices globally.
More than 9,000 customers across the world.
PRICE RANGE: Coming soon.
GoAnywhere
Formally Linoma GoAnywhere and acquired by Helpsystems in 2016. HelpSystems rebranded to Fortra in 2022. GoAnywhere has been on an almost vertically upward trajectory since. With more than twenty solutions in the Fortra diverse portfolio, GoAnywhere benefits from cross-pollination with other data security, document classification and automation solutions, strengthening its position further. GoAnywhere today, sits as a firm leader in the MFT marketplace, something which is hard to keep up with due to high levels of innovation and development.
ADVANTAGES
Highly customisable workflow automation engine, with a dizzying array of connectors for both on-premise and cloud applications/storage locations
This impressive engine can seemingly be configured for almost any requirement.
Support for a variety of Operating Systems, databases, redundant architectures and cloud environments, means GoAnywhere can be shaped for any customer environment and scale from smaller businesses up to enterprise.
Gateway proxy can act as both a forward and reverse proxy, supporting the needs of security teams.
Fortra have a gigantic portfolio of solutions including Tripwire, Titus and Clearswift among many others. Which gives rise to the development of deeper integrations, multi-solution packages and single-pane of glass management consoles.
GoAnywhere has quickly established itself as the leader in the MFT marketplace which comes with it an inherent attractiveness to businesses looking for "best of breed" solutions.
CONSIDERATIONS
Lack of follow-the-sun technical support both in-office hours and out-of-office hours
Compared to competitors, Fortra operate their support exclusively from the US and have a virtual operator system for 24/7 support, which out of step considering their size, number of customers and reach.
Supporting documentation, knowledge base and other materials are weaker than competitors.
No multi-tenanted cloud offering, which keeps the solution financially out-of-reach for smaller businesses.
FEATURES
Support for FTP, FTPS, SFTP, HTTP, HTTPS, AS1, AS2, AS3 and AS4.
AES 265 FIP140-2 certified Encryption at Rest.
Tamper-evident audit logging.
Web-administration interface.
Support for a variety of Databases and Operating Systems.
A large variety of cloud connectors including SharePoint, Jira, S3.
Logic-based workflow automation.
Reverse- and Forward-proxy gateway solution.
Secure messaging/attachments.
REST API.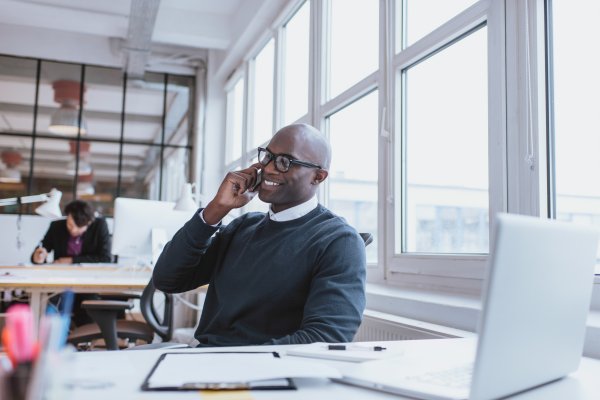 KEY FACTS:
Globalscape have had a presence in the market since 1996.
Acquired by Helpsystems in 2020.
HelpSystems rebranded to Fortra in 2022
More than 15,000 customers across 100+ countries.
Globalscape have been a member of the PCI Security Standards Council since 2007.
PRICE RANGE: Coming Soon
Globalscape
Having a presence in the file transfer marketplace since 1996, Globalscape EFT is a veteran of the MFT market, which is demonstrated by the significantly large number of companies using the solution worldwide. In 2019 Globalscape were listed as one of CIO Bulletin's 30 most valuable companies to watch; they were not wrong. In 2020, Fortra (formally HelpSystems) acquired Globalscape, combining two of the market's biggest players under one roof. Today, Globalscape EFT enjoys continued development and the addition of features such as zero-downtime upgrade, 64-bit architecture and TLS 1.3.
ADVANTAGES
Having been in the file transfer marketplace for more than twenty-five years, Globalscape has a significantly strong reputation and brand presence. Some of which has been garnered by their FTP/SFTP client, CuteFTP.
The new zero down-time architecture is a huge win against its competitors, who all typically require some offline time as part of upgrades, even in highly available implementations. The recognition that MFT is a core tenant of most modern businesses and adapting the solution to meet those needs is a demonstration that Globalscape, despite its tenure, continues to have its finger on the pulse.
Globalscape is viewed as a bit of a workhorse. Less fancy features and more throughput, keeping high transfer environments to their SLAs.
CONSIDERATIONS
Significant confusion exists in the marketplace around the future of EFT given that Fortra already have a flagship MFT solution. This is harming its suitability for new solution sales.
EFT lacks a fully-featured web-based administration console. This may not seem like a deal-breaker in terms of capability, but impressions matter. Lack of this basic feature leads to questions about the modernity of EFT and its long-term future.
Lack of follow-the-sun technical support both in-office hours and out-of-office hours. Compared to competitors, Fortra operate their support exclusively from US and have a virtual operator system for 24/7 support, which out of step considering their size, number of customers and reach
FEATURES
Support for FTP, FTPS, SFTP, HTTP, HTTPS, AS1, AS2 and AS3.
AES 265 FIP140-2 certified Encryption at Rest.
Tamper-evident audit logging.
Zero down-time update architecture.
A large variety of cloud connectors including SharePoint, Jira, S3.
Logic-based workflow automation.
Reverse- and Forward-proxy gateway solution.
Secure messaging/attachments.
REST API. KEY FACTS:
Released in 2002 by Standard Networks.
Since 2019, the MOVEit solutions have been owned by Progress Software.
MOVEit is split into two distinct solutions: MOVEit Transfer and MOVEit Transfer.
Deployed by more than 5,000 companies globally.
PRICE RANGE: Coming Soon.
Progress MOVEit
The MOVEit family of MFT solutions is now into its second decade and can be considered a "seasoned pro". Known for its particular focus on security and usability, MOVEit has gained a reputation in the marketplace as a solution which offers a concise and well thought out set of MFT capabilities that do not require in-depth skills to implement.
ADVANTAGES
Strong focus on cloud-hosting and SaaS. MOVEit for some time has been very proactive in supporting customers who wish to host their solutions in Microsoft Azure; being present in the Azure Marketplace and supporting Azure Blobs for file storage, Azure AD for authentication and Azure SQL as its database.
A true SaaS solution in MOVEit Transfer Cloud. With subscription, per user pricing, multi-tenanted servers and high-availability.
Separation of MOVEit Transfer and Automation means that customers who require the functionality of one, do not need to deploy or have visible, components and visuals relevant to the other.
Strong and easy-to-use user interface, which stands out against its competitors.
Significant level of support which includes 24/7 delivered via multiple global offices on a follow-the-sun programme.
CONSIDERATIONS
Lack of agent support in workflow Automation limits its application in some environments.
MOVEit needs further cloud connectors to support the array of solutions in-use in today's organisations.
Subscription licenses for on-premise and Azure deployments.
FEATURES
Support for FTP, FTPS, SFTP, HTTP, HTTPS, AS1, AS2 and AS3.
AES 265 FIP140-2 certified Encryption at Rest.
Tamper-evident audit logging.
Web-administration interface.
Support for Azure SQL, Azure Blobs and Azure AD via SAMLv2.
SharePoint Online, Azure Blob and S3 connectors.
Reverse-proxy gateway solution.
Secure messaging/attachments.
REST API.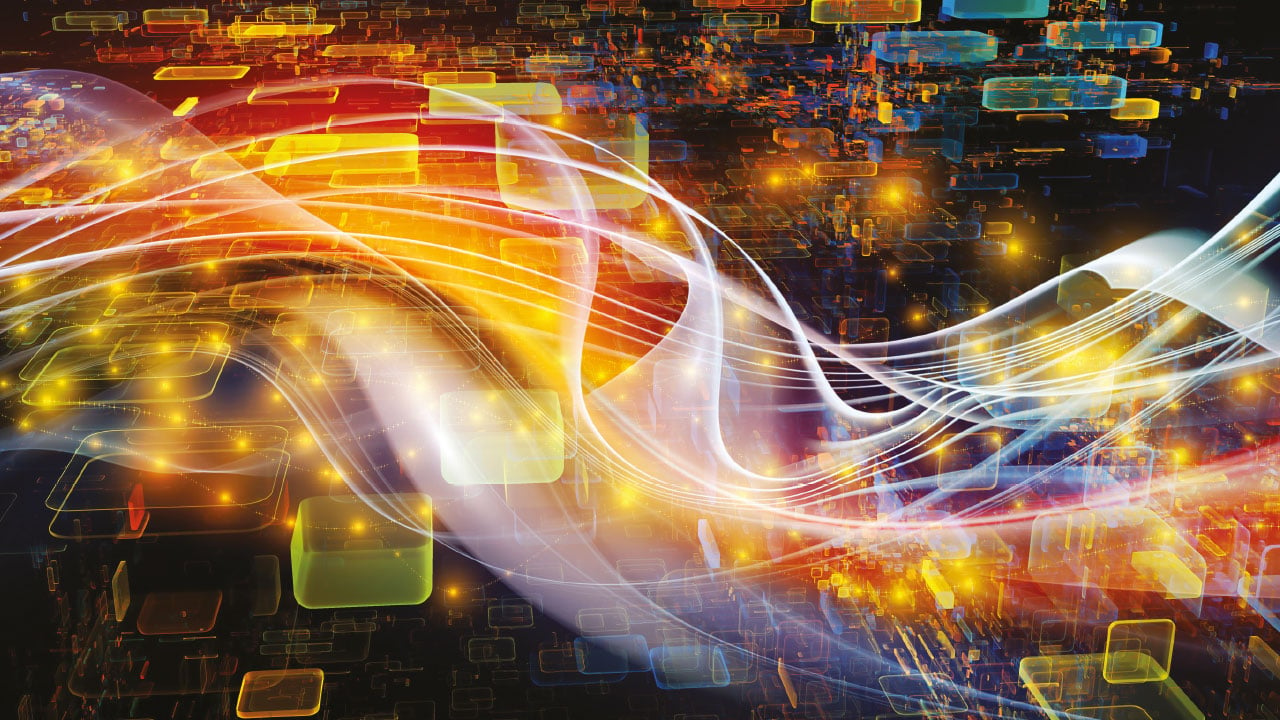 KEY FACTS:
Axway was formed in 2000 and has offices across the globe.
By revenue they are the second largest global MFT vendor.
Headquartered in Phoenix, Arizona, USA, with regional offices worldwide
More than 1,700 employees and customers in more than 18 countries.
PRICE RANGE: Coming Soon.
Axway MFT
Axway has been at the forefront of the managed file transfer marketplace since it acquired Tumbleweed in 2008. The acquisition of Tumbleweed was the perfect complement to their other MFT product, Secure Transport.
ADVANTAGES
Very mature Cloud offering with multi-tenant and single tenant options, currently hosted in

AWS with Azure coming soon.

Enterprise

pricing,

can be incredibly cost effective for relatively

low

numbers of file transfers per month.

Axway

's

flexible licen

sing policy

means

customers

have t

he ability to

install as many instances

as they like, only paying for the file transfers

through

live production systems

and workflows.

Axway's size is an advantage, allowing them to provide fully manned, 24x7 support in a follow-the-sun workflow.
CFT, the agent technology, is the most advanced in the MFT marketing place at the time of writing.
Axway's latest reporting module, Operational Intelligence, uses AI to provide automatic notifications when your MFT system strays outside of its normal operational tolerances, moreover than just failed transfers.
CONSIDERATIONS
Reliance on external scripting for logic.
CFT is more command line based than Wizards.
No PCI DSS compliance Reporting.
FEATURES
Support for FTP, FTPS, HTTP, HTTPS, SSH, AS2, and PeSIT.
Standard and Enterprise clustering for high availability.
PGP encryption / decryption.
HTML5 web-based interface for email style ad hoc file sharing.
Comprehensive logging and auditing options.
All cryptographic libraries certified FIPS 140-2 Level 1.
Advanced routing, scheduling and even driven actions.
REST API.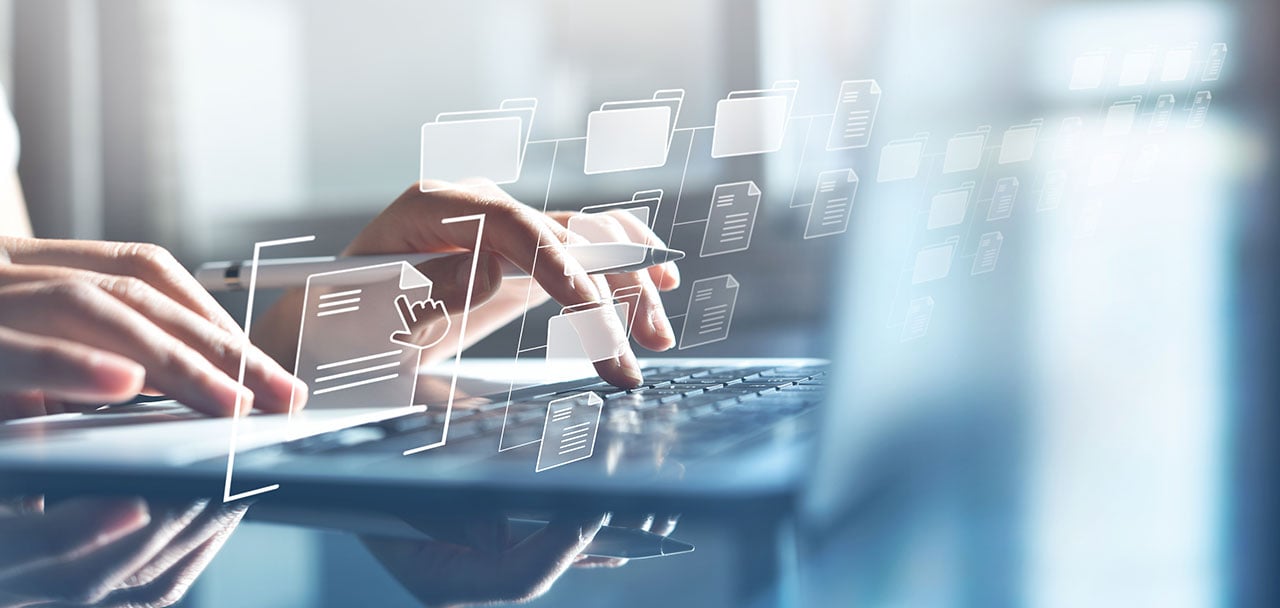 KEY FACTS:
Founded: 2002.
Locations: Dallas, Texas USA; London UK.
Cloud Regions: USA, DE, AU, UK.
Cloud Managed File Transfer Productss: File Sharing & Exchange and Automated File Transfer.
PRICE RANGE: Coming soon.
Thru
Thru is a cloud MFT solution for file-based data exchange. Cloud-native by design, Thru auto-scales based on load, allowing for usage-based pricing. The no-code, web-based configuration and management application simplifies and speeds up integrations.
Thru's hybrid architecture supports secure file exchanges with trading partners and internal applications. Thru unifies multiple integration platforms to help businesses achieve their digital transformation goals. Since 2002, Thru has been solving the most demanding and complex file transfer challenges for the enterprise.
ADVANTAGES
Only cloud-native MFT as a Service offering, dynamic scaling and usage-based pricing.
Thru service is production ready, there is nothing to deploy.
20 years of experience delivering enterprise file transfer projects.
API for every feature in the user interface (UI).
CONSIDERATIONS
Cloud only = No support for on-premises server installs.
No EDI tools.
No support for AS2.
Limited features for file processing and automation
FEATURES
Elastic scalability.
High availability.
Dev, Test and Prod instances.
Multi-protocol (SFTP, FTPS, HTTPS.)
iPaaS connectors (MuleSoft, Boomi).
Cloud connectors (Amazon S3, Azure, SharePoint).
No file size or type limits.
APIs.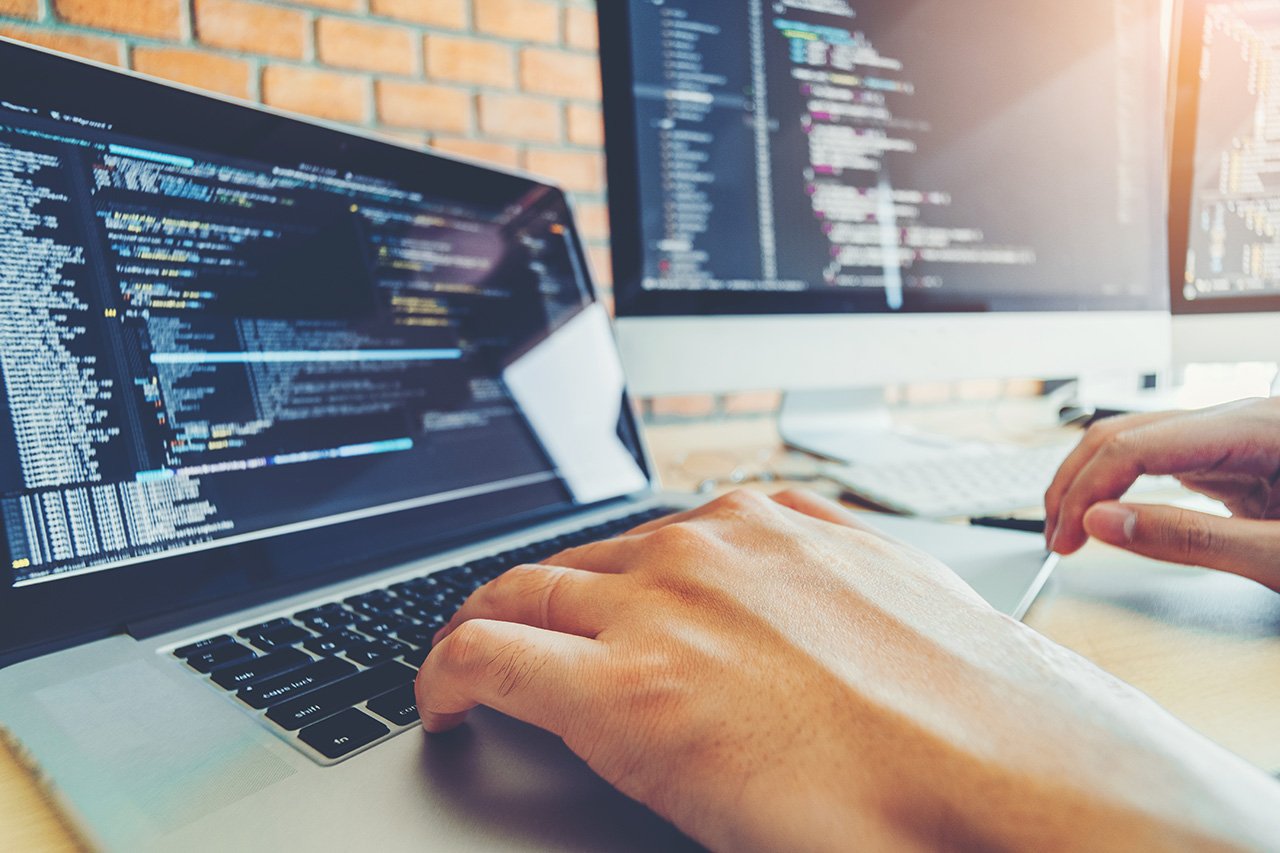 KEY FACTS:
Founded in 2004.
Headquartered in San Antonio, Texas, USA.
Greg Hoffer, former product lead at Globalscape is CEO.
Responsive support with 94% renewal rate.
PRICE RANGE: Coming Soon.
Coviant Software
Coviant Software is an established, privately owned, MFT vendor. Diplomat is it's award-winning, cross platform Managed File Transfer solution. Recently adding a Proxy server and SFTP server, it makes its way onto this list for the first time with the full suite of required components, previously only having the workflow engine and remote agents.
ADVANTAGES
Easy to deploy, manage and scale.
3 editions to choose from based on needs.
18 years' experience delivering managed file transfer software.
Best value player in the MFT market.
Winner of many recent Cyber Security awards.
Top-rated MFT solution on SoftwareReviews.com
CONSIDERATIONS
Server only offers SFTP protocol, others offer FTP, FTP over SSL, AS2 and other protocols.
No secure email or collaboration functionality for person-to-person file sharing.
FEATURES
Intelligent File Transfer design with embedded secure file transfer logic, so anyone can quickly and intuitively design and execute file transfer tasks.
Automate file transfers using FTP, FTPS, SFTP.
Web-administration interface.
Forward/reverse proxy gateway.
Integrated cloud storage endpoints, e.g., AWS S3, MS Blob, GCP, Dropbox, Box, Sharefile etc.
Transfer files to and from a mainframe.
FIPS 140-2 validated cryptography.
Comprehensive capabilities around PGP encryption.
Remote agents enable extended file transfer workflows.
Send files via AS2.
File synchronization.
REST API.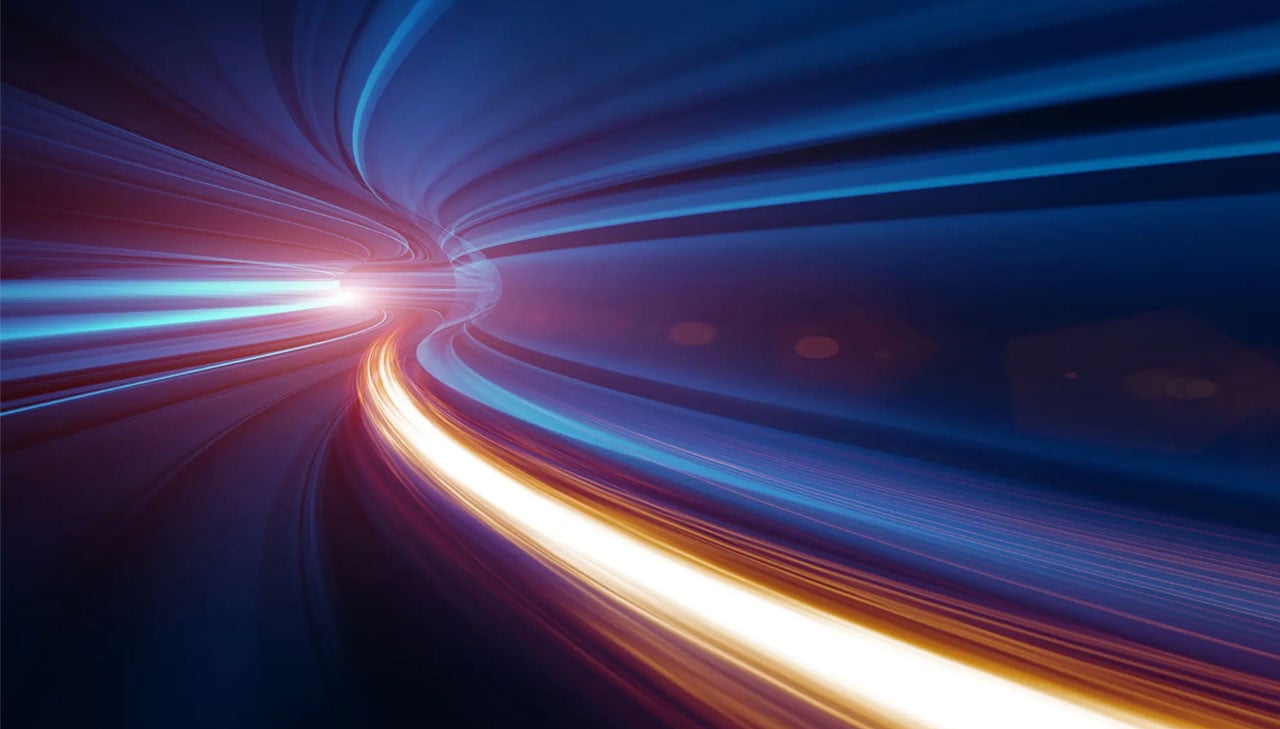 KEY FACTS:
SRT was founded in 2001.
Well-known for their popular WebDrive and Titan FTP solutions.
Solutions used by customers in more than 140 countries worldwide.
Based in Maryland, United States of America.
PRICE RANGE: Coming soon.
SRT Cornerstone
Cornerstone is the flagship MFT solution from South River Technologies, and has been available in its current guise since 2010. Building on the success of its smaller sister Titan FTP, Cornerstone brings a range of security features to its offering, including encryption-at-rest, FIPS140-2 compliance and a reverse-proxy gateway solution, to name but a few.
ADVANTAGES
Strong focus on cloud-hosting in Microsoft Azure and AWS, with Cornerstone available in both Marketplaces.
Winner of multiple Cyber Security excellence awards, and attaining a high level of accolade on peer review websites.
Cornerstone punches above its weight with a comparable set of features and capabilities when compared with competitors who are significantly larger.
The entry-level Small Implementation license is well priced given it includes both Automation and File Sharing capabilities.
Integration with WebDrive is an interesting proposition for existing customers of either solution.
CONSIDERATIONS
The Base Support included with a license is sub-standard when compared with rival MFT vendor offerings. An upgrade to Business Standard is available but increases the overall solution cost.
Although recently revised, the user interface still appears unrefined and doesn't represent the solution well.
Lack of support for SAML based authentication sources will harm its ability to evolve with business needs and fully embrace cloud-centric architecture.
FEATURES
Support for FTP, FTPS, SFTP, HTTP, HTTPS, WebDAV, AS2.
PGP encryption for files-at-rest.
Web-administration interface.
FIPS 140-2 validated cryptography.
Secure messaging/attachments.
Workflow automation.
AD authentication.
Reverse-Proxy gateway solution.
PCI-DSS compliance scans.
QuickSend file sharing feature.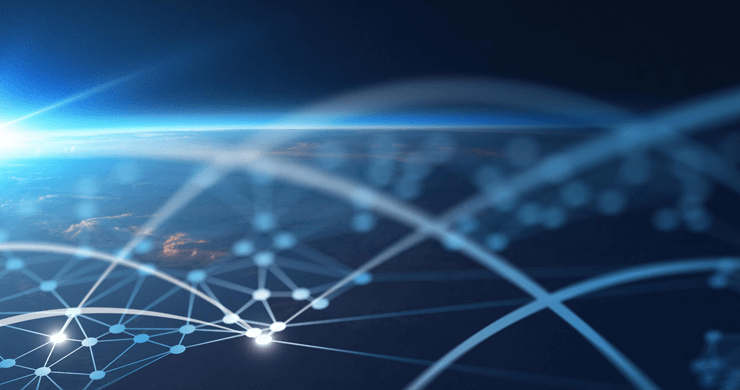 KEY FACTS:
IBM was founded in 1911.
IBM is considered to be the largest MFT vendor by revenue.
Headquartered in Armonk, New York, USA, with offices around the globe.
IBM has multiple MFT products including Websphere MQ, Aspera & Sterling.
PRICE RANGE: Coming Soon.
IBM Sterling
IBM has been the market leader by revenue since acquiring Sterling Commerce in 2010. Their success is largely based on their Connect:Direct file transfer automation solution, widely used in the banking and finance sector. Sterling File Gateway was added later - to provide a platform for incoming and outgoing file transfers.
ADVANTAGES
Extremely well embedded in the banking sector, due to first mover advantage.
Supports almost any platform - z/OS, UNIX (Sun, HP UX, AIX®, Linux), Windows, OpenVMS, HP NonStop (Tandem), VM, VSE,i5/OS.
Built to handle the most demanding loads, from high volumes of small files to terabyte files.
Robust file transfer security and data integrity checking.
CONSIDERATIONS
Considerably behind the rest of the MFT market in functionality
Heavily embedded in processes in and around the mainframe, makes updating and/or replacing Connect:Direct unlikely and expensive.
Network Data Mover (NDM) is Sterlings' proprietary protocol, which is incompatible with other open standard MFT solutions.
Significant concern by existing users of IBM Services to support their platforms, due to the spin off of them to Kyndryl.
FEATURES
FTP, FTPS, SFTP, SCP, Connect:Direct, HTTP, HTTPS, WebDav.
Secure forward & reverse proxy.
Custom routing events for file transfers, including multi-step processes.
PGP encryption/decryption.
SFG supports authentication using SSO.
Checkpoint restart, and automatic recovery/retry.
Learn About Managed File Transfer (MFT)
What is Managed File Transfer (MFT)?
In today's business environment the majority of operations involve the movement of data. This is most often the transfer of files. Examples include processing retrieved orders from e-commerce stores, uploading customer data into a SaaS CRM or transferring documents between colleagues, computers and applications.
Managed File Transfer (MFT) solutions allow file transfers to take place in a centralised, controlled, secure fashion – inside and outside an organisation – between systems and / or users. Files are transferred more quickly and securely, enhancing productivity and providing visibility. It is a powerful business enabler that reduces costs and risk. MFT is commonly installed to replace legacy or homegrown scripts, improving efficiency and agility through automation, and opening the door to new digital transformation, cloud and big data initiatives.
Traditionally, solutions are on-premise software installations, enabling tight integration with internal systems. However, hybrid configurations are increasingly common as organisations look to leverage the private cloud infrastructure for operational efficiencies. Now cloud-first solutions are growing in maturity, providing full control over data and workflows without the infrastructure management.
Protocols Used to Transfer Data
Whether you're sharing data in an email or with secure MFT software, your computer follows the rules set by a variety of universal protocols. Common protocols include:
FTP: file transfer protocol. FTP was the first transfer protocol, being built without inherent security. Authentication and data including passwords are sent in clear-text, leaving the protocol open to snooping. Despite this, FTP remains in high usage today, largely due to legacy applications.


FTPS or FTP/S: file transfer protocol over SSL. FTPS adds two layers of encryption (SSL/TLS) to the traditional FTP approach, which protects data in transit. It also uses certificates or passwords to authorize access to the data.


SFTP: SSH file transfer protocol. SFTP is often mistaken for being the "secure" version of FTP. It is instead, a file transfer mechanism via SSH. Despite being slower than its rival FTPS, SFTP is seen as superior due to its lack of requirement for SSL/TLS certificates and therefore lack of certificate management. Slower, yet more efficient.


HTTP: hypertext transfer protocol. HTTP is the foundation of internet as we know it through our familiar web browsers. Few realise that HTTP is in fact a file transfer protocol and that when you view a web page, you are actually connecting to a web server and reading a file that is then translated visually into your web browser.


HTTPS: hypertext transfer protocol secure. HTTPS is an extension to HTTP, adding security in transmission between client and server. The method of encryption in previous years has been one of various version of SSL (Secure Socket Layer), however today this has been largely replaced by TLS (Transport Layer Security).


ASx: Applicability Statement. Not a protocol but often listed in the categories of file transfer protocols above. AS1, AS2, AS3 and AS4 are transportation specifications which describe how data is to be transferred between parties, using mechanisms encryption, digital signing and message delivery notifications. AS1 and AS2 make use of S/SMIME for encryption and use SMTP and HTTP as transport protocols respectively. AS3 is more focussed on message formatting and can make use of FTP, SFTP or HTTPS for transport. Finally, AS4 being the more modern of the four uses XML and SOAP over HTTPS.


OFTP2: ODETTE File Transfer Protocol is the most widely used protocol in Europe for the exchange of EDI messages. OFTP2 offers many features enabling the reliable transmission of all types of data, such as large CAD files or smaller EDI transmissions of commercial data, such as compression, checkpoint restart and always-on connections.
MFT Software Tools To Treat with Caution
Other Managed File Transfer (MFT) software comparison sites that don't have the domain expertise have wrongly classified the following products for consideration if you're thinking about implementing a MFT solution.
Attunity
In August 2020, Qlik, the owners of the Attunity and Repliweb product portfolios announced the End of Life of Attunity Repliweb MFT. Further information can be found here.

Oracle MFT
Oracle
doesn't
actually have
a
M
anaged
F
ile
T
ransfer solution
, only
having
a relatively simple 'FTP Server' which sits in front of their Fusion Middleware platform
. Pro2col understands that Oracle only offered the FTP Server as a strategy to protect their Middleware revenues
, not having one would have resulted in
a potential for customers to start looking elsewhere.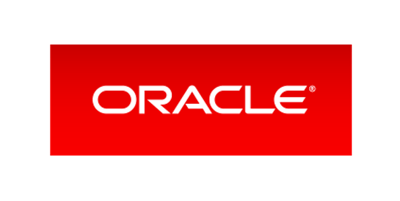 Citrix ShareFile
ShareFile is a great product, but an MFT solution it is not, falling squarely into the alternative category of 'Enterprise File Sync & Share' software. Pro2col used ShareFile for six years and resold it to a few of our customers, for document collaboration – not MFT. Other product comparisons have incorrectly categorised it as MFT on one website, which begs the question, if they're including it what do they know about the MFT category?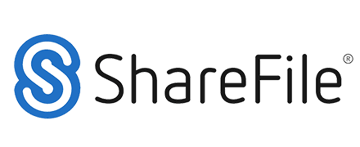 SolarWinds Serv-U MFT
SolarWinds only offers two of the three basics – the proxy and the server – meaning that by our definition, and that of Gartner, it isn't a managed file transfer solution at all. We also have concerns about the support and recent issues resulting in
corrupted
passwords following a simple update. You can read our full review of SolarWinds Serv-U MFT.

Broadcom NetMaster Network Management
Is listed in on
a
software review site as an MFT tool. Acquired
from
Computer Associates it's
actually called
CA
NetMaster File Transfer Management
and
is not a managed file transfer solution
. It has
very limited useful functionality in today's modern enterprise
, only providing a visibility layer for file transfers on the mainframe.

TIBCO Managed File Transfer
Proginet Corporation was acquired by TIBCO in 2010
;
CyberFusions
Integration Suite
(CIS)
became TIBCO MFT. An early player in the MFT space, unfortunately
CIS
has had no new feature updates or bug fixes since 2020 and the support documentation hasn't been updated since 2015. Pro2col can only assume that this product is approaching
End
of Life.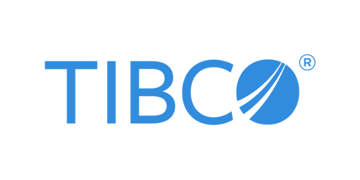 OpenText Hightail
Hightail
was acquired by OpenText in 2018, after being rebranded from
YouSendit.com
in 2014
.
Hightail is another of those products that fall into the file sharing and collaboration space. It has no MFT functionality whatsoever, it's great for the ad-hoc sending of files though.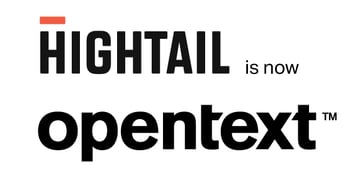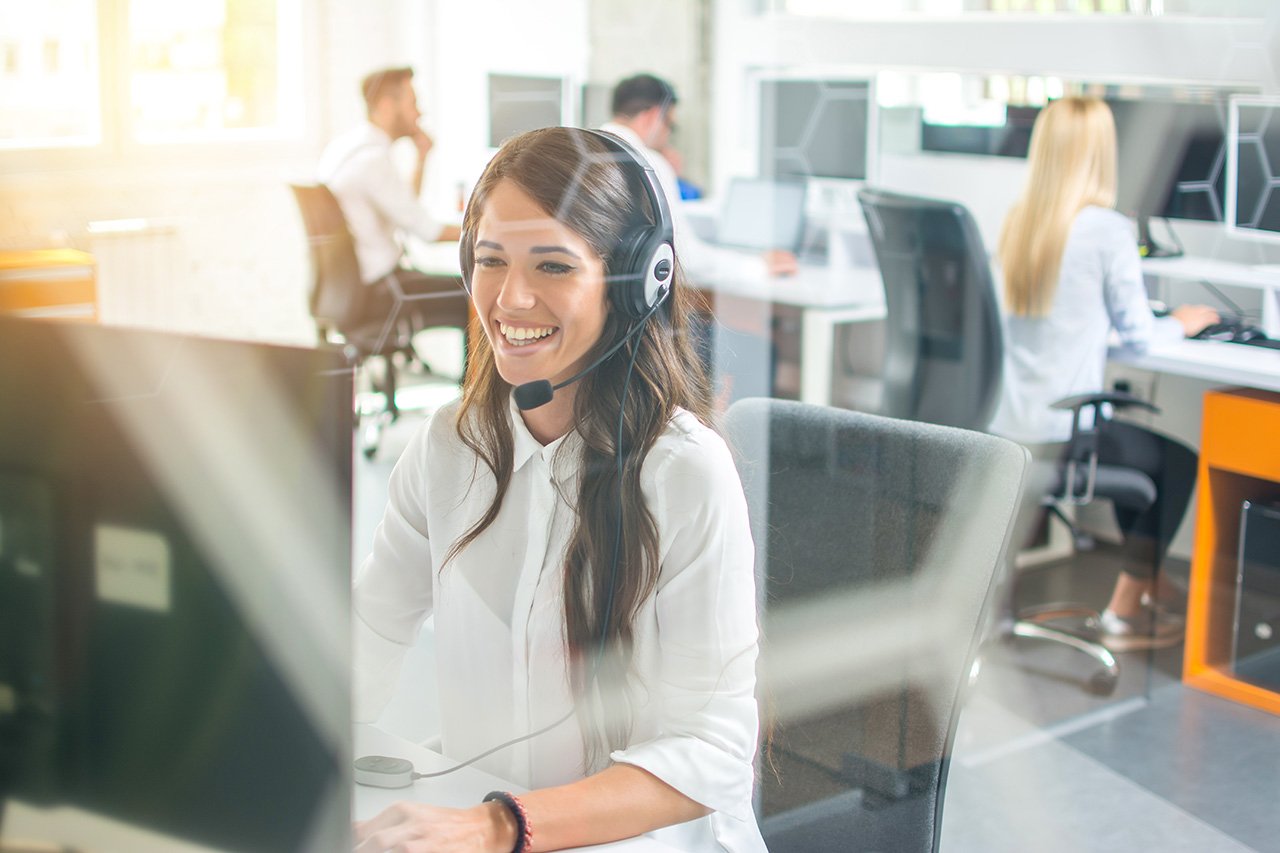 BOOK IN WITH US TODAY
SPEAK TO ONE OF OUR MFT EXPERTS
We have helped many clients get a better understanding of how their business can benefit from MFT software and which solution on the marketplace would be the best fit for their business. Our team will be happy to discuss your requirements as well as answer any questions.