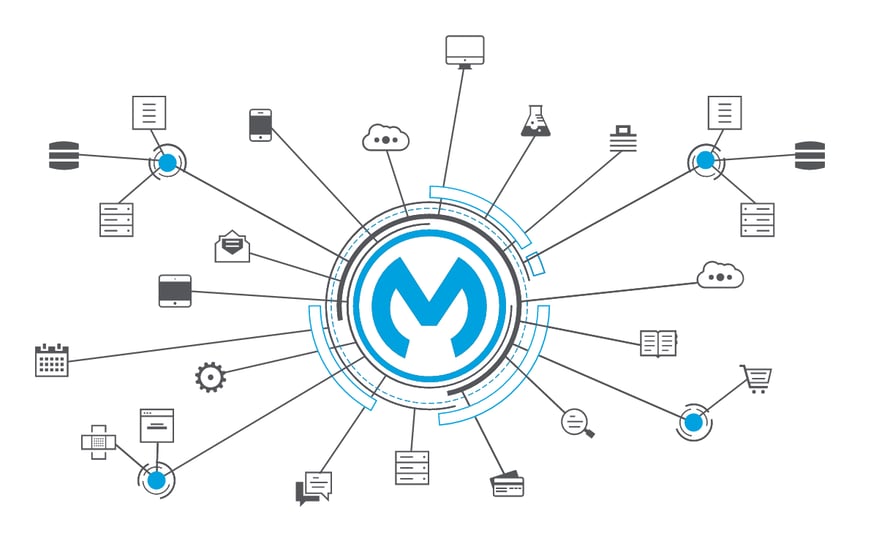 Progress MOVEit Now With Certified MuleSoft Integration
It wasn't to long ago that we were excited to see the release of MOVEit's first REST API methods, opening up the possibilities for ever more integration and automated workflows. Many of which our customers have since explored.
Today, things have moved both further; and in an exciting direction with the release of a certified Mulesoft Anypoint Exchange connector for MOVEit Transfer.
Available for both MOVEit Transfer and MOVEit Transfer Cloud, customers of both solutions can now pair the two for automated connectivity and file movement.
How Does MOVEit Compliment Mulesoft?
With so much functionality already available with Mulesoft, the key questions is what would customers benefit from in this tie up?
MOVEit Transfer keeps important files and data secure when information is at rest or in transit. For example, it uses FIPS validated cryptography; and stores its encryption keys in a tamper-evident database. This is ideal whenever you handle data that requires integrity checks, audit trails, or robust policies and controls needed to ensure confidentiality.
In fact, MOVEit Transfer has been a popular choice for organisations who need a secure hand off or collection point for nearly two decades.
Progress MOVEit is laden with security features such as:
File encryption at rest.
Tamper-evident audit logs.
Secure file shredding.
Granular folder and file permissions.
Federated identities and multi-factor authentication.
and much more...
How Does the Integration Work?
From Mule applications, the connector can remotely interface with Progress MOVEit Transfer's API to perform a rich set of file operations, such as the uploading and downloading of files.
Take the following as an example:
You need to develop a flow on Anypoint Platform that transfers a file from an Amazon S3 bucket to MOVEit Transfer Server and notifies recipients via a Slack channel, so that those in the channel can collect the file using a secure protocol, such as HTTPS or SFTP.
Mulesoft will be configured to watch the Amazon S3 bucket using its dedicated S3 connector. Once a file arrives, Mulesoft will be configured to collect said file and move it to a predetermined folder location on MOVEit Transfer.
That folder location is encrypted and has specific permissions applied to it, allowing only the permitted recipient to collect the file, after authentication.
With the file in place, MOVEit Transfer will send out a notification to the configured slack channel to inform the members of the new file.
How Easy is it to Set Up?
Insert speed related quip here - it is incredibly easy.
In fact we would love to tell you that it requires hours of very complicated professional service, which only we can help you with...but that is simply not true.

How Can Advanced Cyber Solutions Help?
At Advanced Cyber Solutions, we are the premier source of Ipswitch MOVEit and managed file transfer solutions for EMEA. With nearly ten years of experience with Progress solutions and customers in nine countries globally, we simply do not believe there is better.
Our customers get all kinds of benefits from working with us, including:
Award-winning advice and recommendations on Ipswitch solutions.
Implementation support.
Design and project guidance.
On-going technical support.
Certified training.
If you would like to learn more about Progress MOVEit Transfer or its Mulesoft Anypoint integration, we are on hand to help. Just book a call with one of our product specialists by clicking here.