17th March 2023
Pro2col are pleased to announce the addition of Dane Campbell as Channel Manager - responsible for building our strategic relationship with channel partners.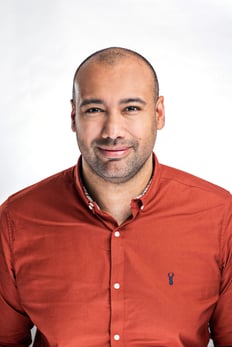 As the UK's leading independent Managed File Transfer (MFT) experts, Pro2col works with key MFT partners to deliver the ideal MFT solution for our client's business goals.
The role of the Channel Manager allows MFT to reach a wider audience through the strategic relationship with channel partners.
Dane's role is an integral part of the Sales team and will encompass building, maintaining, and driving new opportunities within the reseller space. He comes from a wealth of experience in the IT industry and is looking forward to getting stuck in to plan and execute campaigns that will drive Pro2col to be the number one file transfer reseller of choice.
"Pro2col believes in work-life balance and creating a family-first and supportive culture for all its employees, which is why I'm excited to start my journey in the team managing the channel relationships. Community values are a key thing I look for in an employer, being able to do more than just increase revenues and profits is important to me. Challenges are what make me want to go to work each day, which makes meeting assigned quarterly targets and strategic objectives all part of the fun. I'm committed to the partner environment and everything I do is focused on maximizing the impact my actions have on the business. I'm also looking forward to weekly travel visits to our partners throughout the UK, supporting them at events and being the ambassador for the Pro2col brand". Dane Campbell, Channel Manager, Pro2col
Outside of work, Dane loves exploring, trying new things, and working hard to provide for his family. Dane also enjoys supporting independent businesses in the area and giving back to the local community where he can. He's an adventurer at heart and will always be up for trying new things. One of the most spontaneous moments of Dane's life is going to the airport with no plane ticket and getting the first available flight out of the country! He's also added worms to his food pallet, adding the delicacy to his list when on a Bear Grylls adventure!
About Pro2col
Pro2col are proven independent experts in secure Managed File Transfer technology, workflow automation and system integration, specialising in this business-critical technology since 2004. Our Technical Consultants have delivered over 1000 solutions across the globe, for a wide range of industry sectors to meet a variety of business challenges. Clients include KPMG, the NHS, Next, Hermes, Prudential and TalkTalk.
Pro2col Technical Consultants guide organisations through the different stages of their file transfer and integration projects, to ensure the highest levels of success. This includes scoping requirements, product demonstrations, proof of concepts, commercial alignment, installation and managed services.
Pro2col are providers and developers of the only vendor-independent certified file transfer programme, the Certified File Transfer Professional (CFTP).
Speak to one of our experts: https://pro2col.com/contact-us.