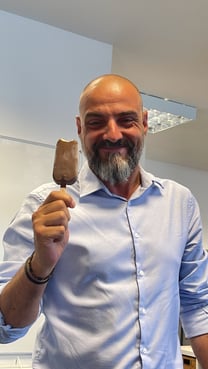 It is with great sadness that we must announce the sudden and unexpected passing of our friend and colleague Nuno Gaspar on the morning of September 30th, 2022.
Nuno may have only joined Pro2col six months ago, but his impact and contribution to our business and team were dramatic, and immediate. He brought an abundance of energy and enthusiasm to the role and his huge smile would regularly light up the office. That camaraderie and passion was allied with a steely sense of determination that made him an excellent salesperson and an insightful and trusted Account Manager.
In the short time we spent with Nuno he became a firm friend to many of us. We remember his irresistible humour, the way he would eagerly pounce on any cakes or goodies that appeared in the building and the extra mile he went to support us individually or join in with our group social activities. We cherish those memories of him, even in this time of grief.
Our thoughts, prayers and deepest sympathies are with Nuno's partner Irena, his children and family at this cruel time.