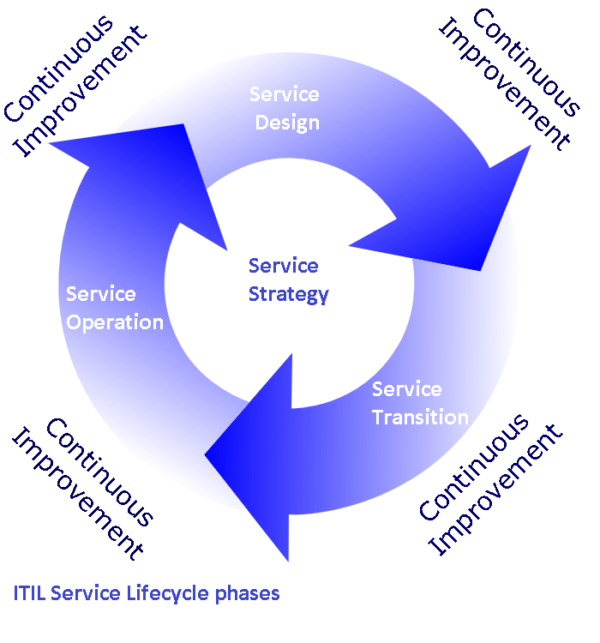 Unfortunately, the answer isn't as simple as 'Ghostbuster'. But if you are an MFT project manager, or just beginning your MFT project, this article provides an excellent starting point.
As with any implementation project, there are several stages that any organisation will have to go through, each potentially requiring a different team to perform the various activities depending upon the size of your organisation. In smaller organisations, it's quite normal for one person to perform several roles or functions, but it's important to know what particular functions are being covered in order to ensure that nothing gets missed. According to ITIL, there are three key phases in the lifecycle of any software – these are Design, Transition and Operations (Service Strategy and continuous Improvement don't apply at this point).
Let's look at the phases in order:
Service Design
In an MFT project Service Design phase, the Managed File Transfer (MFT) software is selected and the service is designed. At this time, most of the work comes from the project leader; however, input is also required from other functions.
| | |
| --- | --- |
| FUNCTION | ROLE |
| Enterprise Architect | Specialises in handling how applications interact |
| Information Security Manager | Assesses and approves security requirements |
| Compliance Manager | Ensures that standards are met |
| Service Owner | Manages the service after go-live date |
| Technical Analyst | There is normally a separate Technical Analyst or team for each specific aspect of the environment, for example – Server Build & Support, Network Support, Monitoring, Scheduling… |
| Applications Analyst | Manages the MFT application, like Technical Analysts there will often be a separate analyst or team for each Application |
| Continuity Manager | Validates that the new MFT application meets the existing continuity criteria |
There are of course other key ITIL functions during the Service design phase, however these do not all necessarily need to be involved and may be happy simply to receive meeting minutes and key updates.
Service Transition
Once testing has been completed, it is time to move into the Service Transition phase. This is the crucial time between testing and production where so many projects run into problems; consequently, it is important to get it exactly right before moving forward. At this time, Change Management becomes vital (in some organisations, every step of the Design phase will also have been subject to Change Management).
The functions that provide input at this stage must include as a minimum:
| | |
| --- | --- |
| FUNCTION | ROLE |
| Change Manager | As the Change Manager approves all changes, he will have final say on whether an application moves into production. |
| Change Advisory Board | The CAB advises the Change Manager on whether to allow a change to go ahead |
| Knowledge Manager | The Knowledge Manager will ensure that Operations, Help Desk and end-user guides are available |
| Test Manager | The Test Manager not only ensures that the application is fit for service, but also that the operations team is able to support it. |
Again, other ITIL functions exist but are not included here. Pay special attention to Change Management as this is often a point overlooked until the day arrives to install the new MFT system, causing unnecessary delays.
Service Operation
Once the new system goes live, a whole new set of functions are required to support it.
| | |
| --- | --- |
| FUNCTION | ROLE |
| Help Desk | The Help Desk team performs first level support and handle all new incidents. Incidents that they cannot resolve are escalated to other teams as necessary |
| Access Manager | "The Access Manager grants or denies access to the MFT application |
| Operations Team | Perform the day-to-day activities to ensure the application runs successfully. |
---
MFT project summary
The diagram below should help to show which roles are involved at which points in the lifecycle. As mentioned at the start of this article, these phases are taken from ITIL methodology, however they still apply even if you are not practicing ITIL. You should not for example enter into the design phase without including the Security or Compliance Managers.
---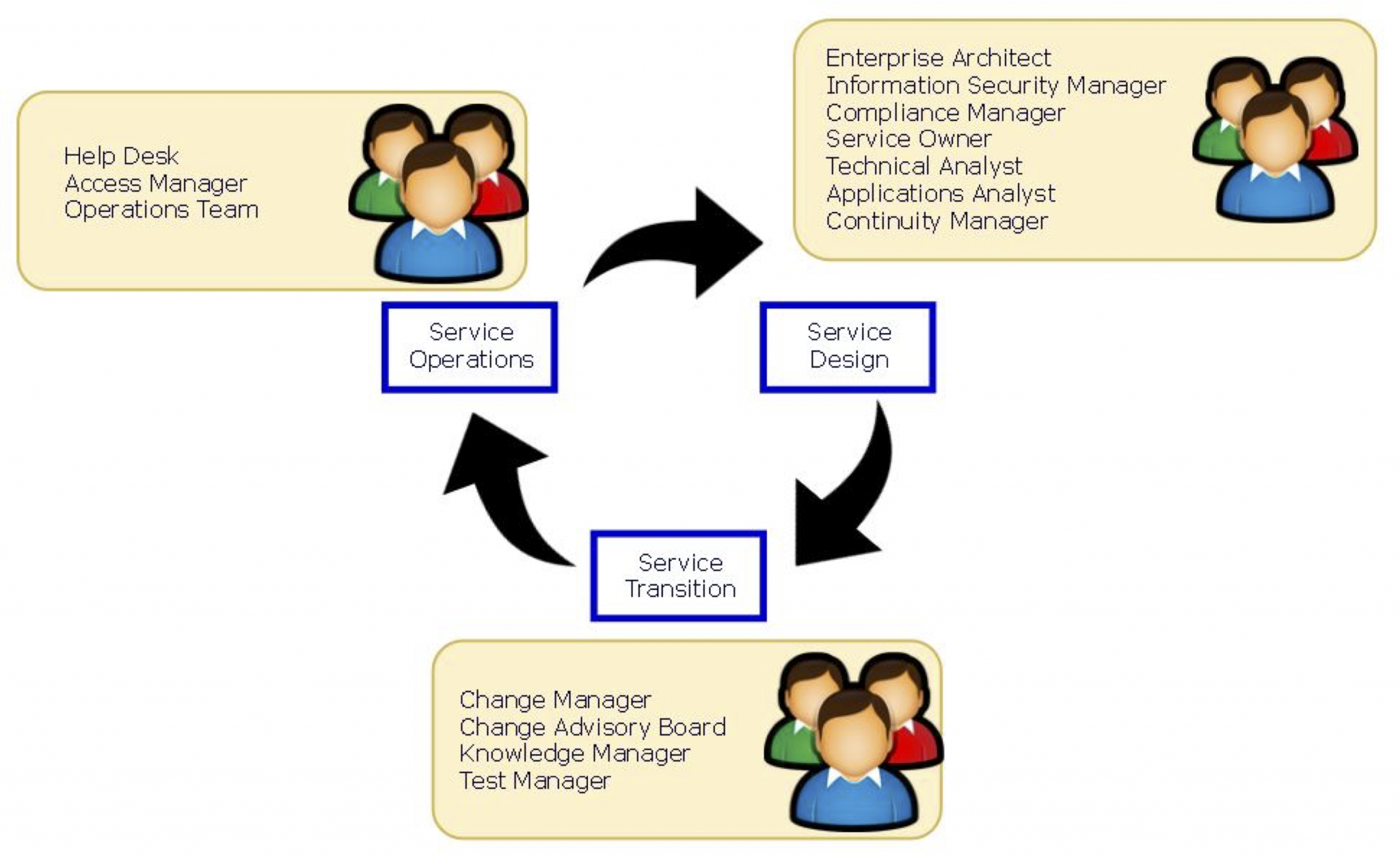 MFT project: Next steps
At Pro2col, we have a range of resources to support you at each stage of your MFT project. Visit pro2col.com/resources for the full list. One of our most popular resources is the free, independent product comparison service. It's helped hundreds of MFT project managers to identify the right solution for their organisation's requirements. You complete a series of questions – collating information from the relevant teams – then our experts will provide an independent recommendation. There's no obligation to buy through us. Get started on your managed file transfer comparison today.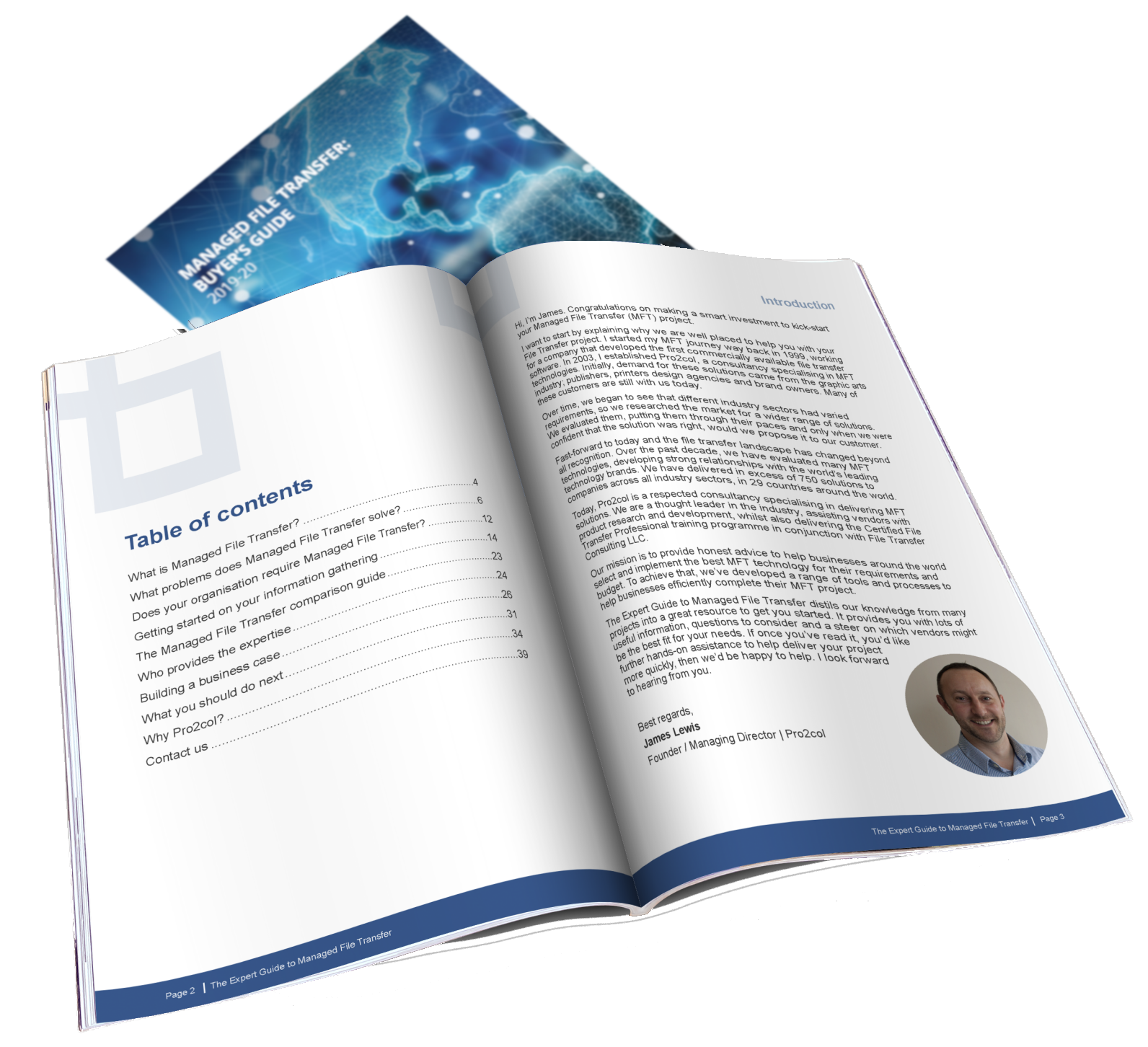 Managed File Transfer Buyer's Guide – Start your research here
What is MFT and how does it enhance security, productivity, compliance and visibility? This free guide is compiled from 16+ years' experience. It includes definition, product features & use cases.