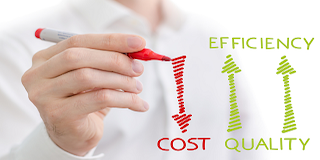 Secure, automated, robust b2b workflows are key to businesses, frequently a vital system in the creation of customer value. However, Managed File Transfer solutions can be expensive, very expensive. If business continuity is critical, solutions may include high availability within their primary business locations and remote disaster recovery. Coupled with pre-production and test environments, the Managed File Transfer landscape can become considerable with software investments reaching in excess of £100k in the first year.
There are ways to keep the cost down, providing you with the functionality required on a smaller budget. Here is a list of considerations to make your budget go further.
Do Your Research To Find The Right solution
Many IT professionals have a go-to technology that they've used before, or that has been recommended to them. Typically, it will be one of the better-known brands. These are proven systems, but it is wise to conduct thorough research to ensure you're not backing the wrong technology from the outset. With such a large number of vendors and functionality largely the same, its not what they do but how they do it that's important.
Upgrade What You Already Have In Place
It's very likely that your organisation has an FTP server already. In fact, if you dig around there's a good chance you've got a lot more than just one. Many of today's Managed File Transfer vendors started out by developing FTP server software. As business requirements have changed further protocols, enhanced reporting, analytics, automation engines, to name just a few have been added. It is definitely worth considering what upgrade paths exist to get you to your goal.
Only License What You Need
This might seem obvious but trust me, it's not. Many vendors have developed further capabilities around mobile, ad-hoc transfer, API's, dashboards, which you may not need right now. The bundled offerings provided by vendors look like a good deal, promoted as saving you 'x' percent over purchasing the modules separately. You may end up licensing software that you are unlikely to use, resulting in a wasted investment.
Another aspect is how many trading partners you are likely to communicate with. An unlimited licensing model isn't appropriate for all companies and in fact some vendors license to a granular level by the number of connections you require. If for example you've only got 25 trading partners, you can get a really feature rich solution at a fraction of the cost. A comprehensive understanding of how different vendors price up their solutions can save you many thousands of pounds over the lifetime of the solution.
The Cloud Has Changed Everything
The rise in the development and adoption of cloud/SaaS solutions has been meteoric in recent years. Newer software companies are typically agile and have programmed their systems using newer languages, allowing much more rapid delivery. By developing for a single, hosted environment, new features can be added quickly in response to demand, and the QA process is much quicker. However, what is key here is the payment model. Subscription services tend to fall under OPEX expenditure, softening the blow of a significant CAPEX investment up front. Some on-premise software vendors have responded by offering subscription models for their software.
Reduce Your IT Support/Management Overheads
A recent study by the Aberdeen Group showed that 65% of companies purchase Managed File Transfer to improve productivity. Like any system though, these savings can only be achieved from a complete, correctly scoped and maintained solution. Time and time again, we see responsibility for MFT solutions falling between networking and security teams and the many lines of business. The result is no-one takes ownership of the solution, businesses fail to take advantage of its capabilities and the net result is that it doesn't deliver the potential ROI.
In this instance, I'd recommend a managed service, providing you with expert resource available at short notice to help onboard trading partners, configure interfaces and much more. Of course (shameless plug coming up) this is something our Managed File Transfer support team can help you with.
In addition to the key points above, there are a variety of other ways in which working with a Managed File Transfer consultant, could ensure you get the best solution for your needs, whilst maximising the value.
Complete a requirements analysis – for example our project guide has over 230 scoping questions
Design your ideal solution and use this to form the basis of your vendor selection
Minimise your professional services costs by working with a team, like us, that have been through the process hundreds of times before
Don't recreate the wheel, make use of existing documentation and processes out there and available to you
Verify solution capabilities and pricing with independent experts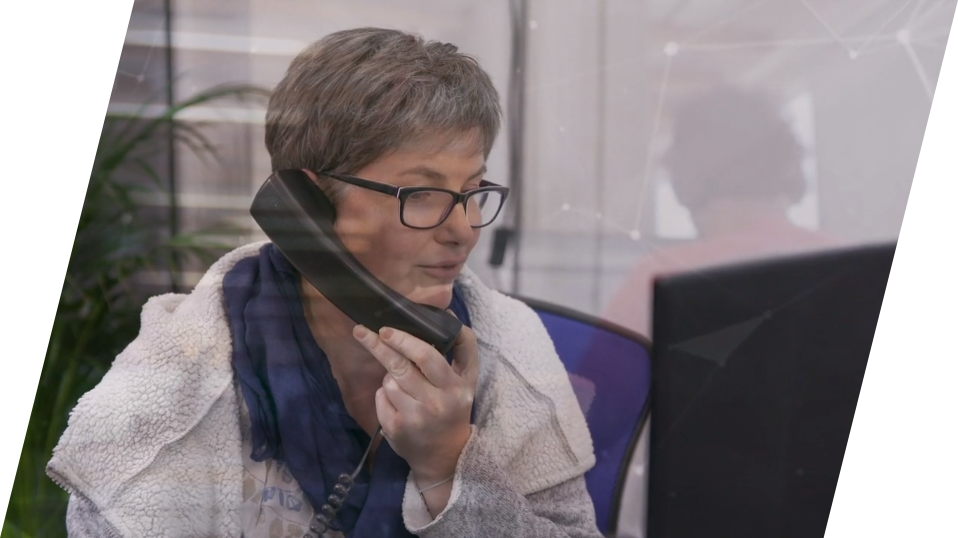 Do you need help? Pro2col's expert consultancy will save you time and stress
What is MFT and how does it enhance security, productivity, compliance and visibility? This free guide is compiled from 16+ years' experience. It includes definition, product features & use cases.