For the past few years, almost every conversation had with our customers and prospective customers alike has included some element of cloud. The permeation of this architectural model is not exclusive to file transfer technology, but it has led to significant changes in the solutions we provide, manage and support.
Naturally, we are often asked whether it makes sense to move file transfer functionality into the cloud, and if so, what issues are likely to be encountered in the process. In this blog, we explore some of the advantages and disadvantages – some of which go hand-in-hand - which we have experienced and worked through in the past.
1. Speed and Latency
File transfer solutions are never working in isolation. At the most basic of configurations, they move files from source to destination. Networks which already have one-foot - or both - in the cloud, can benefit from an increase in speed and decrease in latency due to lack of internet traversal and the hosting providers vast network resources.
However, this doesn't necessarily mean that if your systems are fully on-premise in your own datacentres you should discount having a cloud-based file transfer solution. Consider that cloud hosted solutions will often have a consumption-based cost associated with ingress and egress data volumes, which file transfer solutions are susceptible to by nature.
2. Secure Communication
There may not be a full-time secure connection between your network and the cloud-based file transfer solution. Although, of course nowadays it is possible to extend some cloud-based networks to include an on-premise network too – by way of a VPN (Virtual Private Network).
VPNs can be unreliable and so we have increasingly observed a move towards the use of agents as a way to bridge the gap between the networks. Agents vary in capabilities/functions, but in general they provide a way to exchange files in a secure manner between a file transfer solution and a remote computer. Agents are usually managed via the file transfer solution themselves and therefore purposely built for secure communication and the purpose of file transfer.
As a cheaper alternative to an agent, client software may be installed on-premises and used to exchange files up to or down from the cloud; however, this approach is limited in that there is no central visibility for reporting, management, monitoring or control of the workflows.
3. Ability to Troubleshoot
One of the questions many of our customers ask themselves is how much power to cede in exchange for the conveniences of the cloud? One area in which this is particularly pertinent is the ability to triage and resolve any issues which arise on the solution itself. Given that much of the underlying architecture of the cloud is not exposed to the customer; the customer has a reliance on the support capabilities and speed of the hosting provider.
However, this is not exclusively a negative point to consider. Customers sometimes select cloud-based options due to limitations in their own skills-sets or resources which are offset by those which are provided by the hosting provider themselves. After all, who knows more about a solution, than the party who creates, manages and sells it?
4. Resiliency
There are of course other benefits to be had from hosting your File Transfer application in the cloud. Take for example the supporting components of a high availability system. HA systems almost invariably have shared filesystems and frequently a shared configuration database too. Both of these are things that the likes of Amazon, AWS and Google will happily offer as a service in the cloud and will not only simplify your management of a File Transfer solution but can be purchased as an HA service in their own right, so no more concerns over replication and redundancy.
Whilst it is of course possible to make use of these services from an on-premises installation, it means relying on a constantly available network connection to the cloud which may well prove costly to maintain.
5. Cost
Despite all the functional, security and architectural points. One area of consideration which is often the deciding or inceptive factor is cost. Hosting file transfer solutions would normally be associated with the cost of the software, however there are a number of other costs which need to be included to be fairly compared with the cloud. Things such as the cost of maintenance, troubleshooting, updates, electricity etc will all add to the overall cost.
This doesn't however necessarily make cloud the cheaper option. In our analysis, we have found that in most cases, the TCO (Total Cost of Ownership) for an on-premise solution is cheaper than a cloud hosted one after the fifth year. Something to ponder when selecting the right solution and architecture.
The points above are not exhaustive, but do form the majority of discussion points our customers and prospective customers have with us. In the end, the choice is not one of black and white and instead depends on the individual business needs, strategy and budget. In the past ten years, software solution vendors have noticed a move toward the cloud, which has influenced their own offerings and services. In more recent years this has slowed with greater adoption of private cloud hosting and even a small return to the in-house data centre. As the cloud market matures, so does the ability for customers to assess its pros, cons and impacts.
Whatever decision is made, our recommendation is to ensure that it is not one which is solely lead by functional requirement or budget, but one made by a collaborative assessment by the leads of both teams. After all, software adoption is only achieved, with everyone onboard.
In search of the perfect file transfer solution, but not sure where to begin? Speak to one of our solutions experts today on 0333 123 1240 or email us at info@pro2colgroup.com.
About the Author:



Richard Auger is the Principal Technical Consultant at Pro2col, and has been working in the field of file transfer and middleware for around twenty years. He's currently Pro2col's lead Technical Consultant helping clients get the most out of their MFT solution.

One of the reasons why Richard loves tech is his curious nature. Tech is constantly evolving, so he is always trying the latest tech releases and testing their limits.

Find out more about Richard here.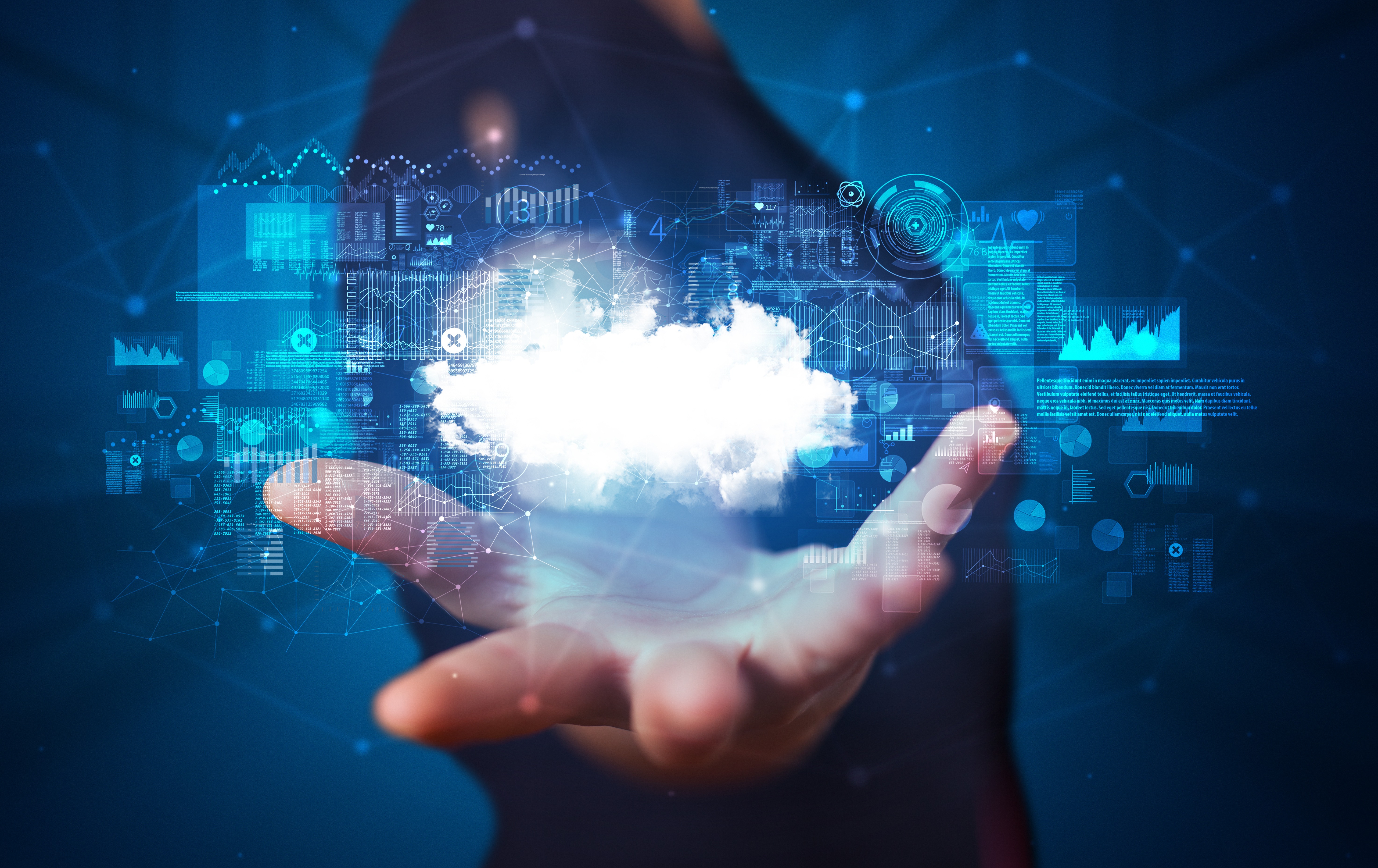 5 Things to Consider Before
Moving to The Cloud
With many businesses now considering the move to cloud-based solutions, you'll want to know the ins and outs of what this entails.
Our eBook gives you expert insight to pave the way for seamless cloud migration.