Companies are facing an opportunity to redefine their business and operational processes. Cloud technology has been proven in terms of scale, reach, reliability and security – and businesses are consuming an ever-increasing number of public and private cloud services as they strive to reduce CAPEX and operational overheads.
A recent Ipswitch survey of 500 IT professionals showed that a significant majority of businesses, across almost every industry sector, have adopted cloud file share services to increase the productivity of individuals, teams and workgroups.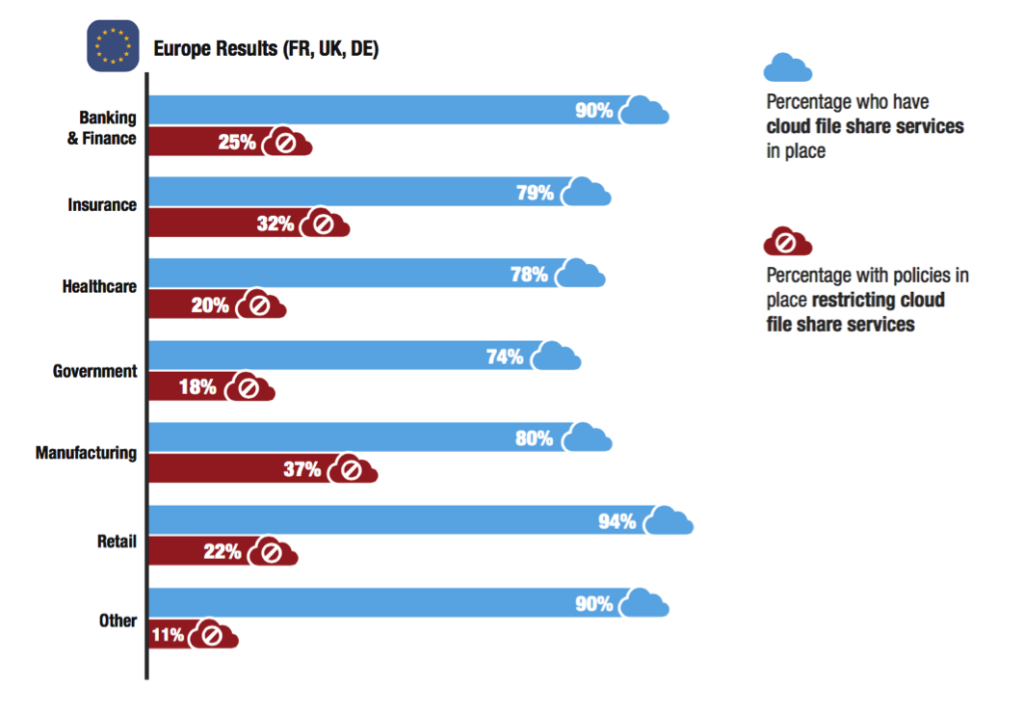 Source – Ipswitch Report Data Security Compliance, 2016
The next stage in this transition is to use cloud storage sites to automate business workflows. Using cloud storage in this context though presents a significant number of business challenges. Business data must be secured to the appropriate level. And, data must be available to business critical workflows when needed. In general, cloud services, take data security extremely seriously and provide adequate protection. But how to automate files moving to and from the cloud is typically left for the customer or a technology partner to figure out.
Step forward Managed File Transfer!
Managed File Transfer (MFT) lends itself to resolving the 'ground to cloud' and back again conundrum. Built to interface with various endpoints, supporting open standard protocols, MFT solutions are built to automate business processes and an increasing number of MFT vendors offer interfaces to major cloud storage sites.
Cloud storage vendors have various ways that enable technology partners to interface with their services. Automated processes primarily use secure FTP or a public API provided by the cloud vendor.
A number of Managed File Transfer solutions now allow the delivery to and collection of files from an increasing number of cloud storage sites including:
Amazon S3
Citrix ShareFile
Dropbox
Google Cloud
Google Drive
Microsoft Azure
Box
OneDrive
Oracle Cloud
The benefits of automating the integration of cloud storage into business processes are clear. Reduced manual intervention, near to real-time file based workflows, notification and audit trails are some of the most obvious, reducing processing time and therefore providing significant ROI. Whilst the same could be achieved by orchestration, Managed File Transfer provides a competitive, feature rich, competitively priced option for file-based workflows.
As demand increases, the level of complexity and depth of integration is extended. The ability to write files directly using vendor-provided APIs(e.g., directly to Amazon S3 buckets or Microsoft Azure blobs) is becoming more widely used.
Now that the cloud is a mainstay of a business' extended infrastructure, companies are looking to consolidate their services with a cloud storage provider requiring cloud-to-cloud migration. Where consolidation isn't possible Managed File Transfer solutions are facilitating cloud-to-cloud workflows, so that businesses can link together best in class cloud technologies.
The cloud is here to stay and will become an increasingly important piece of the overall infrastructure landscape. Moving data to it, from it and between them will be as important as sending and receiving data directly with trading partners. Fortunately, a consolidated view of all business data transfers including the cloud is possible – once again Managed File Transfer is leading the way.
If you are currently using cloud storage or are considering adding it to your business workflow, drop us an email to info@pro2colgroup.com or call on 020 7118 9640. We can recommend which MFT solutions will best meet your needs.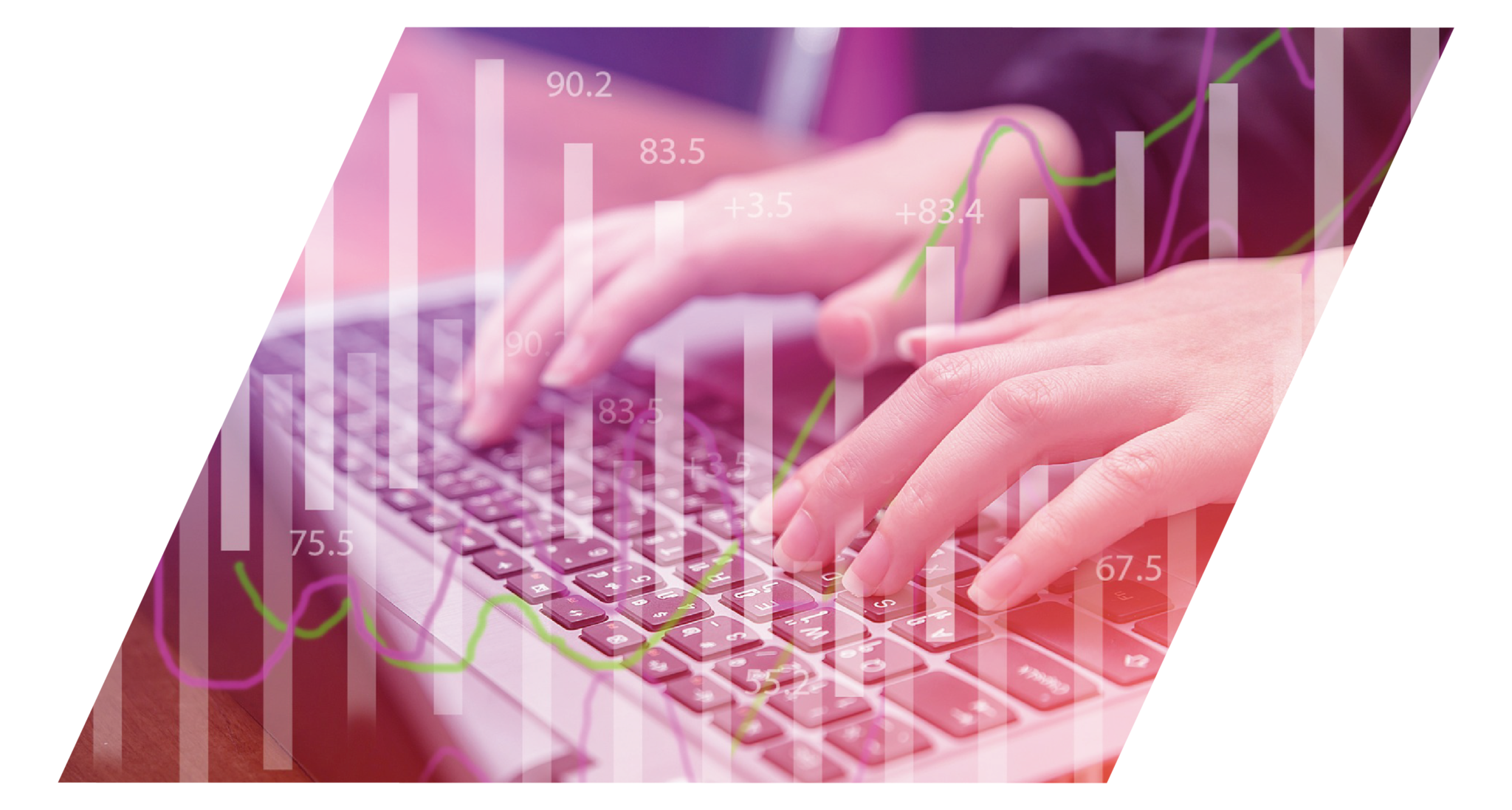 Take the risk out of selecting an MFT solution with our free, independent comparison service!
Our comparison report identifies the right solution for your needs and budget. Complete a series of questions and receive a bespoke product recommendation from our technical experts.