What's new with GoAnywhere 2022
HelpSystems GoAnywhere has always been a dynamic product with a forward thinking portfolio.
With this in mind Senior Technical Consultant, Richard Augers gazes into his crystal ball to predict the top three enhancements to look forward to.
As previously mentioned, the cloud will continue its rise within the MFT marketplace and Richard follows suit with his prediction. He expects to see improvements to both performance and usability for GoAnywhere SaaS, plus greater security granularity and reporting in the management console.
Users of GoAnywhere will be pleased to hear that agents is high on the cards for some key functional updates which will allow them to interact with even more systems.
Important IT trends for 2022
Technical Director, Chris Payne rounds off our 2022 insights with three important IT trends to keep on your radar.
It may not come as a surprise to see hybrid-working make the list. COVID-19 restrictions are due to ease, but this doesn't mean a full return to the office. Having seen how home-working can have its benefits, many businesses will progress to a permanent hybrid-working model.
This will come with technical challenges. IT teams will be looking at how best to adopt application gateways.
Chris also discusses the recent log4j issue and how this will impact not just in-house security and vulnerabilities, but those inherited by supplier solutions.
There you have it, our 2022 managed file transfer predictions, make sure to read the full insights. We'll be catching up with these forecasts towards the end of the year.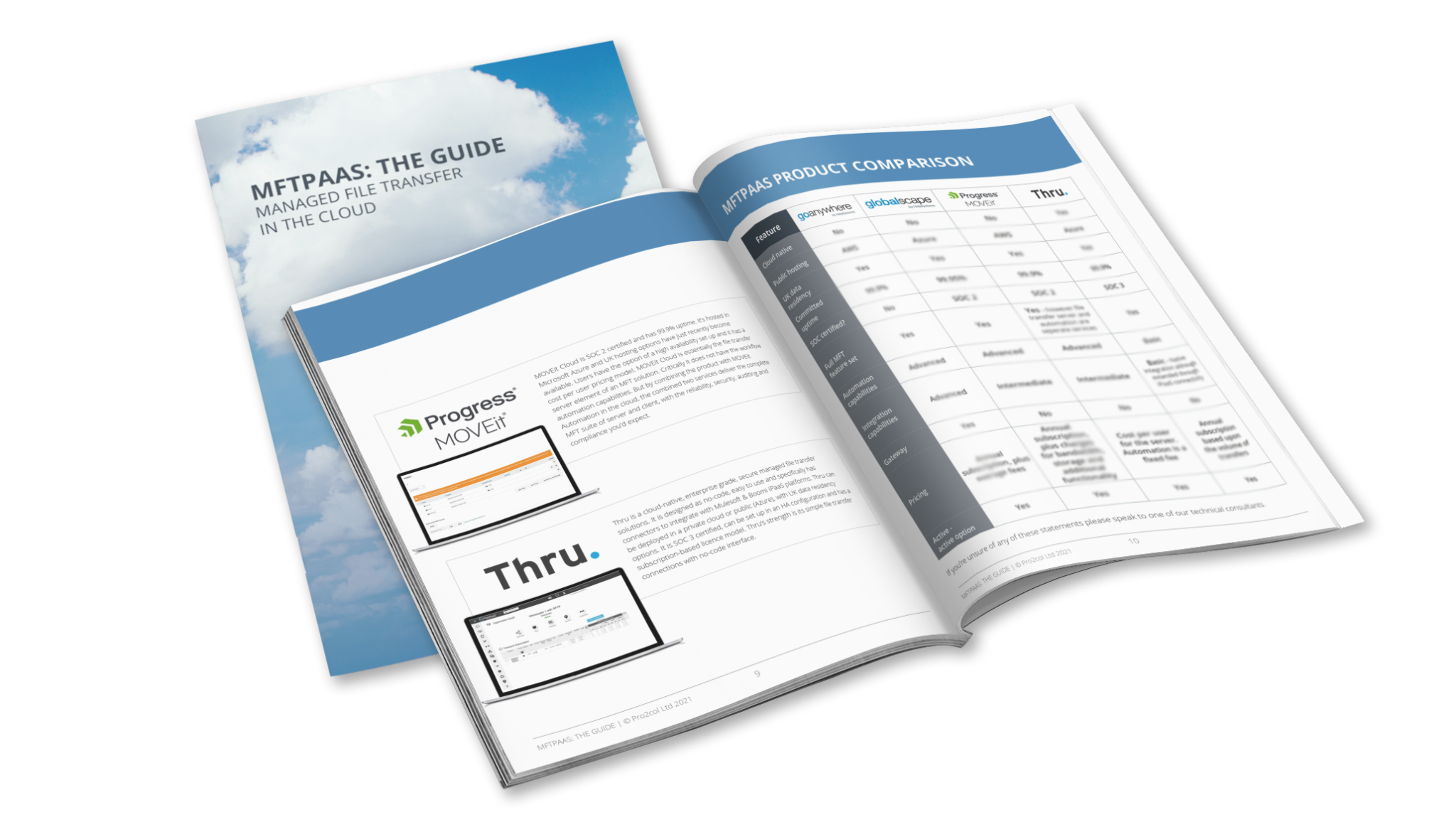 Managed File Transfer in the Cloud
When is the right rime to move to a cloud-based MFT infrastructure?
This guide considers the opportunities and risks, plus a featured comparison of the leading products.