Repliweb Managed File Transfer (MFT) Alternative
Managed file transfer solutions specialise in the secure exchange of sensitive files, with both external supply chain partners and internally around an organisation's network.
Given the fast-approaching end-of-life date, businesses relying on Repliweb software for securely moving data, could find themselves in a spot of bother – especially if it is part of their mission-critical infrastructure. If they have any problems, technical support will not be offered to users after the end-of-life date, unless they are in possession of a multi-year agreement.
Options are limited. You could replace Repliweb MFT with a modern managed file transfer alternative, or determine whether other integration tools already in place can pick up the workload. If an alternative managed file transfer technology is required, Pro2col can help.
Pro2col recently helped a large financial services organisation to migrate over 20 trading partners and workflows from Repliweb MFT to an alternative solution. Working with the customer, our experts scoped their requirements, reviewed the options in the marketplace, recommended a solution which would scale with their future requirements, and migrated their workflows to it.
As independent MFT experts since 2004 we've got a pretty good idea which products and vendors have a strong track record for innovation, documentation, support and active roadmaps. We help our customers to shortcut the process of product selection and reduce the likelihood of choosing the wrong software for your current and future requirements.
How to replace Repliweb MFT
If replacing your MFT product is something you would like to discuss, we would be pleased to help. Having delivered over 800 MFT solutions, our team will help you with the most important element of your project – making sure you have a clear view of what it is you are replacing and ensuring your future hybrid cloud and integration requirements are considered.
You can call us for an informal chat, or complete our free online software comparison questionnaire. You answer a series of questions, and our experts will review them against the leading products on the market, providing a personalised, independent product recommendation.
What is Repliweb MFT functionality?
If you are seeking to replace Repliweb MFT below is a list of the core functionality which you may be looking to replace.
Secure file transfers
Scalability to handle large loads
Auditing of file transfers
File transfer acceleration up to 10x faster than FTP
Web UI and desktop client to simplify for end users*
Enforced security policies
Pre/post transfer processing
CLI/API integration
Sharepoint Connector for internal and external file sharing
Wide variety of transfer protocols and encryption algorithms
Content filtering
Virus scanning
DMZ front end
* The WebUI provided by Repliweb MFT uses a Java plugin in a web browser. The use of Java functionality has been considered insecure since 2017 when most other modern MFT solutions replaced it with HTML5.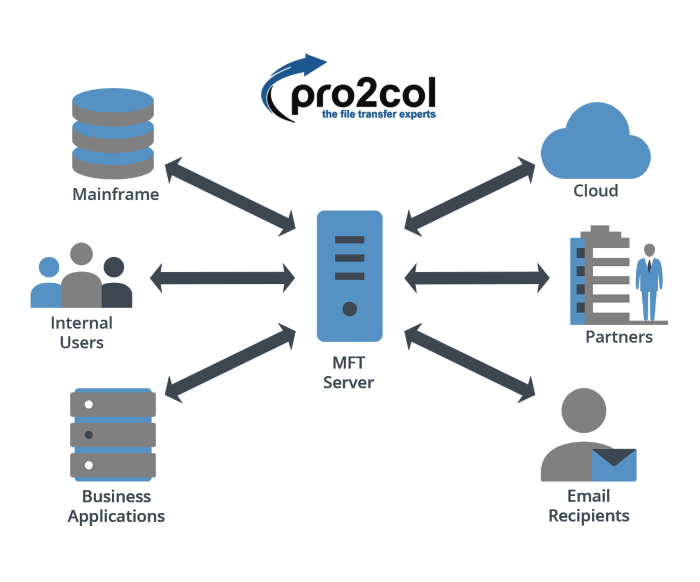 History of Repliweb MFT
Repliweb was established in 2000, with an initial focus on file replication and application deployment automation. In 2005, Repliweb acquired Softlink Limited, adding B-Hub MFT to the Repliweb portfolio.
By 2009, Repliweb was a strong established vendor in the MFT marketplace, having been listed in Gartner's second 'Managed File Transfer Report' in the 'visionaries' quadrant with a high 'ability to execute'. (See our review of the Gartner Managed File Transfer Magic Quadrant ten years on).
In September 2011, Repliweb was acquired for $7.8m by Attunity, becoming part of a wider portfolio of data management, integration, replication and deployment solutions.
In May 2019, Attunity was acquired by Qlik Technologies.
In August 2020, Qlik's Community Manager Jamie Gregory, announced the retirement of Attunity Repliweb MFT.
References
https://community.qlik.com/t5/Support-Updates-Blog/Retirement-of-legacy-Attunity-products-on-January-31-2022/ba-p/1732910
https://www.prweb.com/releases/file_transfer/managed_file/prweb1478744.htm
https://www.linkedin.com/company/repliweb/about/
https://www.qlik.com/us/products/data-integration-products
https://www.qlik.com/us/attunity
https://www.bizjournals.com/boston/inno/stories/news/2011/09/07/attunity-acquires-repliweb-to-enhance-data-amp.html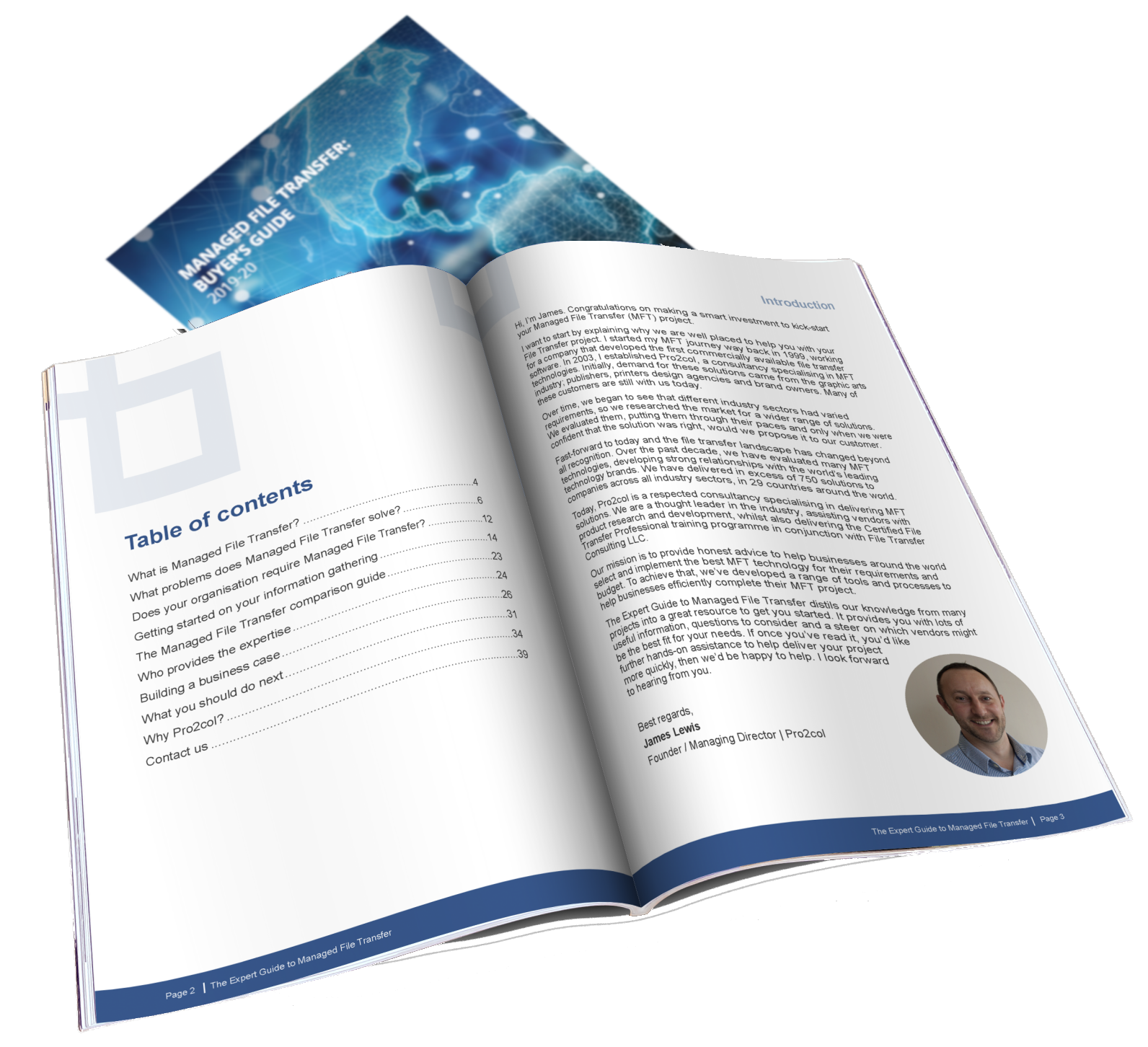 Managed File Transfer Buyer's Guide – Start your research here
What is MFT and how does it enhance security, productivity, compliance and visibility? This free guide is compiled from 16+ years' experience. It includes definition, product features & use cases.