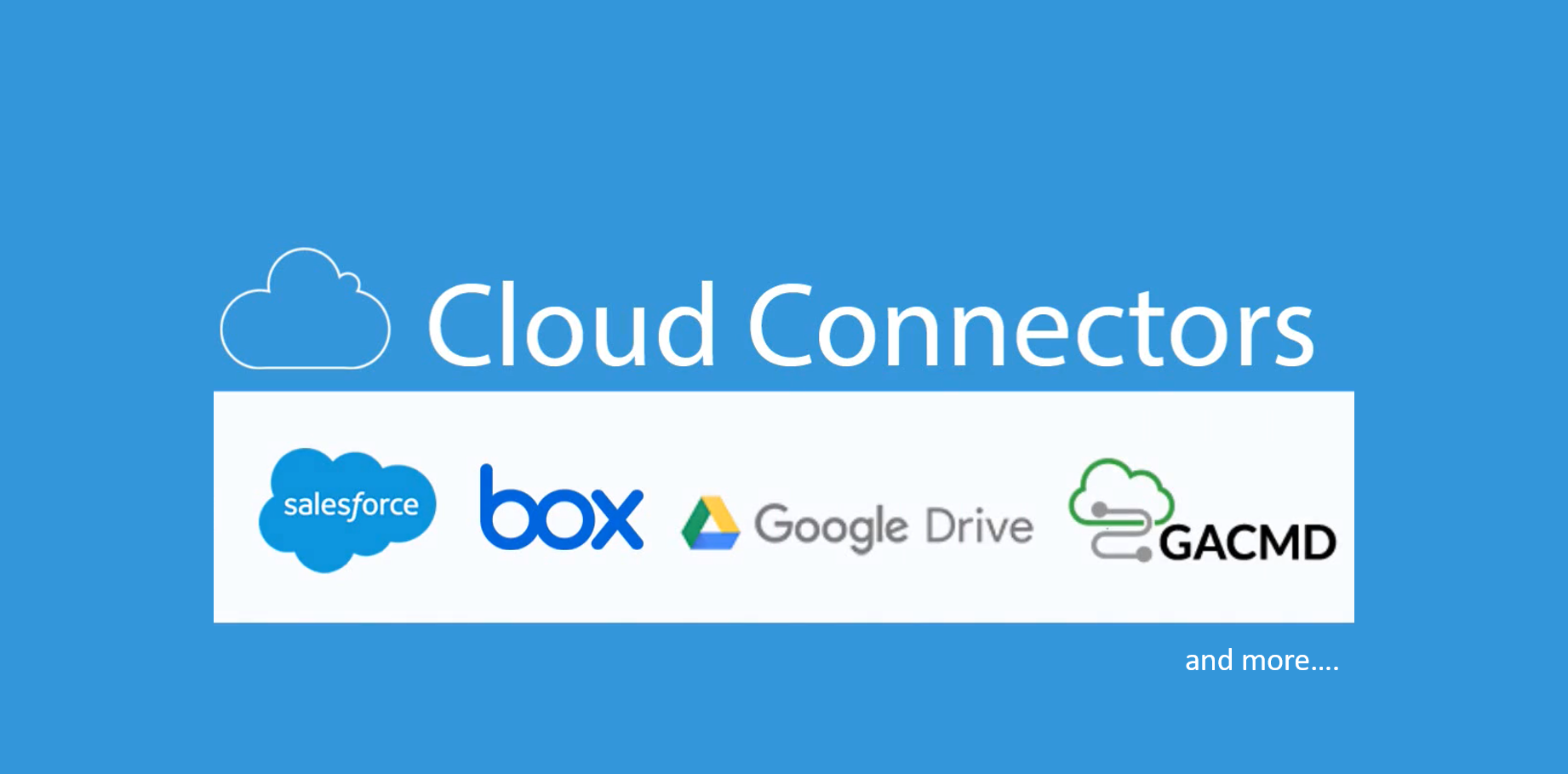 There is no doubt that the Cloud is here to stay. As business and enterprises adopt new cost-effective models, Gartner forecasts Public Cloud Revenues to grow 21.4% in 2018 and for this to nearly double by 2021. The cloud brings many benefits with access to services like Infrastructure as a Service (IaaS), Platform as a Service (PaaS) and Software as a Service (SaaS). But these benefits also bring new challenges.
Many enterprises are moving to SaaS-based models to onboard core and key resources, such as Office 365, Salesforce, Jira & Zendesk. But there is not a standard way to access the data stored in these 'islands in the cloud'. Most established cloud providers will offer a web-based portal to access the service and a set of open or paid APIs (Application Programming Interface), which software developers can use to integrate separated systems and services.
The appealing world of cloud connectivity and automation offers a simpler, quicker and more cost effective alternative, saving hours of developer time and removing reliance on niche expertise. This is an area that GoAnywhere from HelpSystems has been building on since version 5.7.0. You can purchase pre-developed Cloud Connectors already integrated with the MFT application. At the time of writing there are over 20 popular Cloud Connectors for GoAnywhere with more planned by the end of 2018. As an example these include:
Salesforce
One, if not, the most popular cloud-based CRM software. Its vastness has spun out a mini-industry of businesses and teams used to integrate and develop bespoke processes. With the GoAnywhere Cloud Connector you can add, update, delete, get and set account, case, contact, lead and opportunity information, along with some other key functions.
A common example might be a sales team who are passed a large list of contacts from the marketing department. They need to import these into Salesforce. GoAnywhere MFT can be used to automate the collection of a csv file, separate out the records and insert these into Salesforce.
SharePoint online
This is a Microsoft cloud-based service that helps organisations share and collaborate with colleagues, partners and customers. The uptake of Office 365 services by enterprises has been immense. Business processes and requirements may grow beyond the service functions provided. The GoAnywhere Cloud Connector can integrate MFT functionality for the movement and management of documents.
An example here might be a business needing a GDPR-compliant process for an automated transfer of personally identifiable information held in Sharepoint. GoAnywhere can read removal requests from a database or flat file and then connect to SharePoint to remove the identifying file/s.
Zendesk
This cloud-based help desk solution is used by more than 200,000 organisations worldwide. It helps them connect to their customers and staff via a number of support channels. The GoAnywhere Cloud Connector for Zendesk allows for the automation of tickets by creating, listing, deleting and merging.
An example might be to work alongside an existing GoAnywhere workflow that collects data from an external trade partner. If the GoAnywhere MFT server is unable to collect the external data – due to a remote server or connectivity issue – the Zendesk Cloud Connector could be used within the workflow error process to raise a helpdesk ticket with the internal or external Zendesk team.
Next steps
You can see a full list of GoAnywhere Cloud Connectors here. Please get in touch with your account manager – or call 0333 123 1240 – to add cloud connectors to your GoAnywhere infrastructure. And if there is a connector you need that is not on the list, get in touch. We can build connectors for you using the web interface.