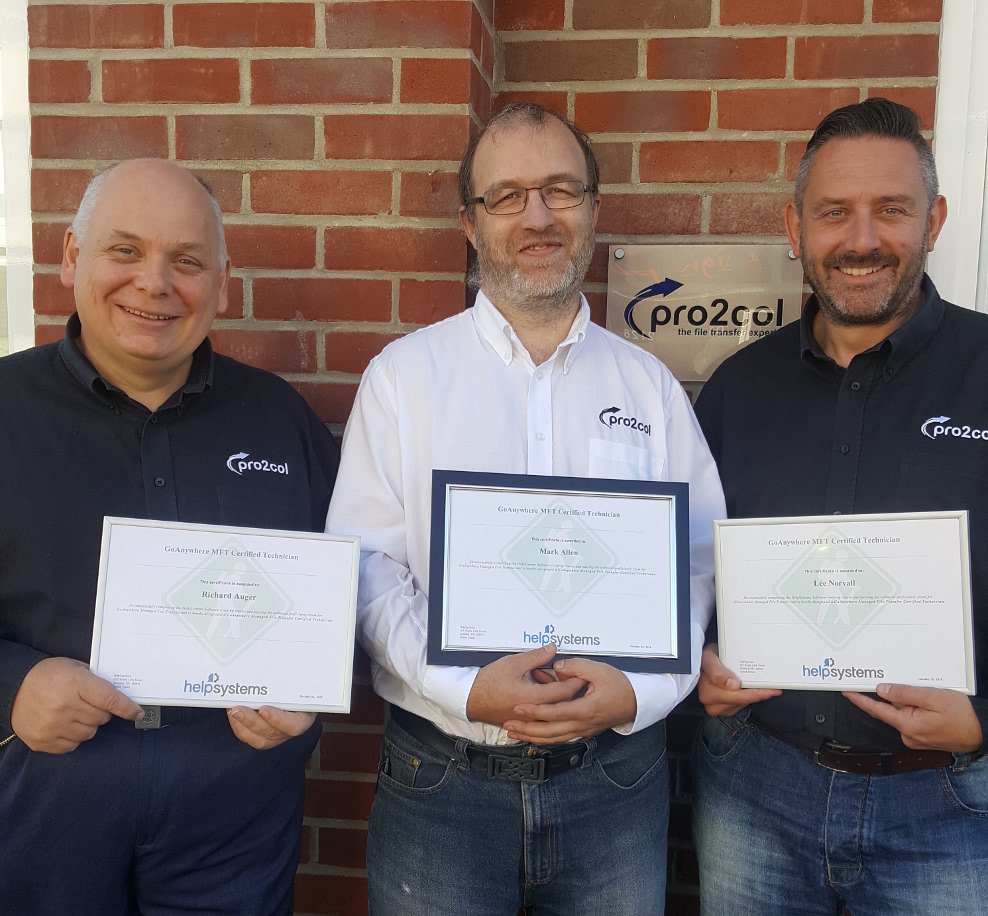 HelpSystems have recognised Pro2col as a Platinum Certified Partner, praising their 'exceptional product knowledge and experience.'
It's after three of the team became GoAnywhere MFT certified technicians. Richard Auger, Mark Allen and Lee Norvall – pictured above left to right – all passed their technical proficiency exams last month.
Platinum status is the highest possible accolade from HelpSystems. Partner Manager Melissa O'Leary said: "Pro2col is known worldwide for their industry expertise and are true thought leaders in the secure and managed file transfer market".
Pro2col are HelpSystems' fastest growing partner and the partner with the most MFT experience.
"Pro2col is a highly valued GoAnywhere MFT Platinum Certified Partner. The team includes three GoAnywhere MFT Certified Technicians who have exceptional product knowledge and experience."

Melissa O'Leary, Partner Manager, HelpSystems
Pro2col's certified technical consultants are expertly placed to evaluate your requirements, demo the software and arrange bespoke evaluations so you can see how it works in your unique environment. When it comes to installations, their in-depth knowledge of MFT means they can configure your solution to achieve maximum efficiency, and support and maintain it going forward.