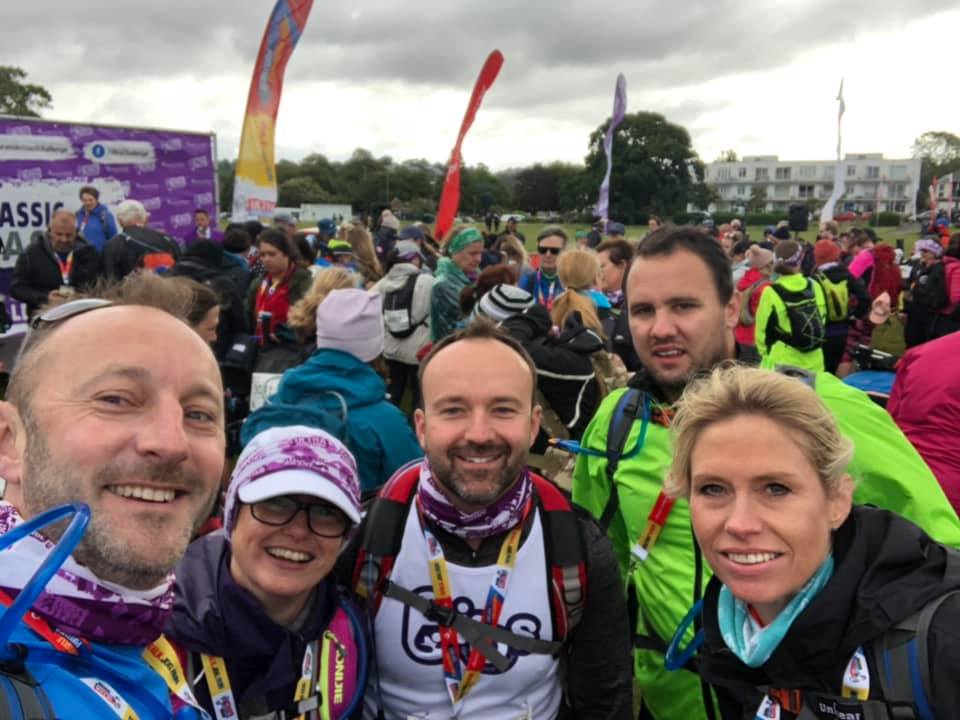 "We're over the moon." The words of Pro2col MD James Lewis on Sunday afternoon at the finish line of the Jurassic Coast 100km Ultra Challenge.
The celebration comes after three months of committed training and fundraising, during which Pro2col raised over £6000 to be shared between five great causes: The British Heart Foundation, a local MacmiIlan Cancer Unit, Crohns and Colitis UK, the Lewy Body Society and BIBS at the Royal Berkshire Hospital.
"Saturday was just brutal," James continued. "The high winds and huge hills were not a great combination. We climbed 2.66km, which is equivalent to climbing Britain's tallest mountain Ben Nevis twice in a weekend."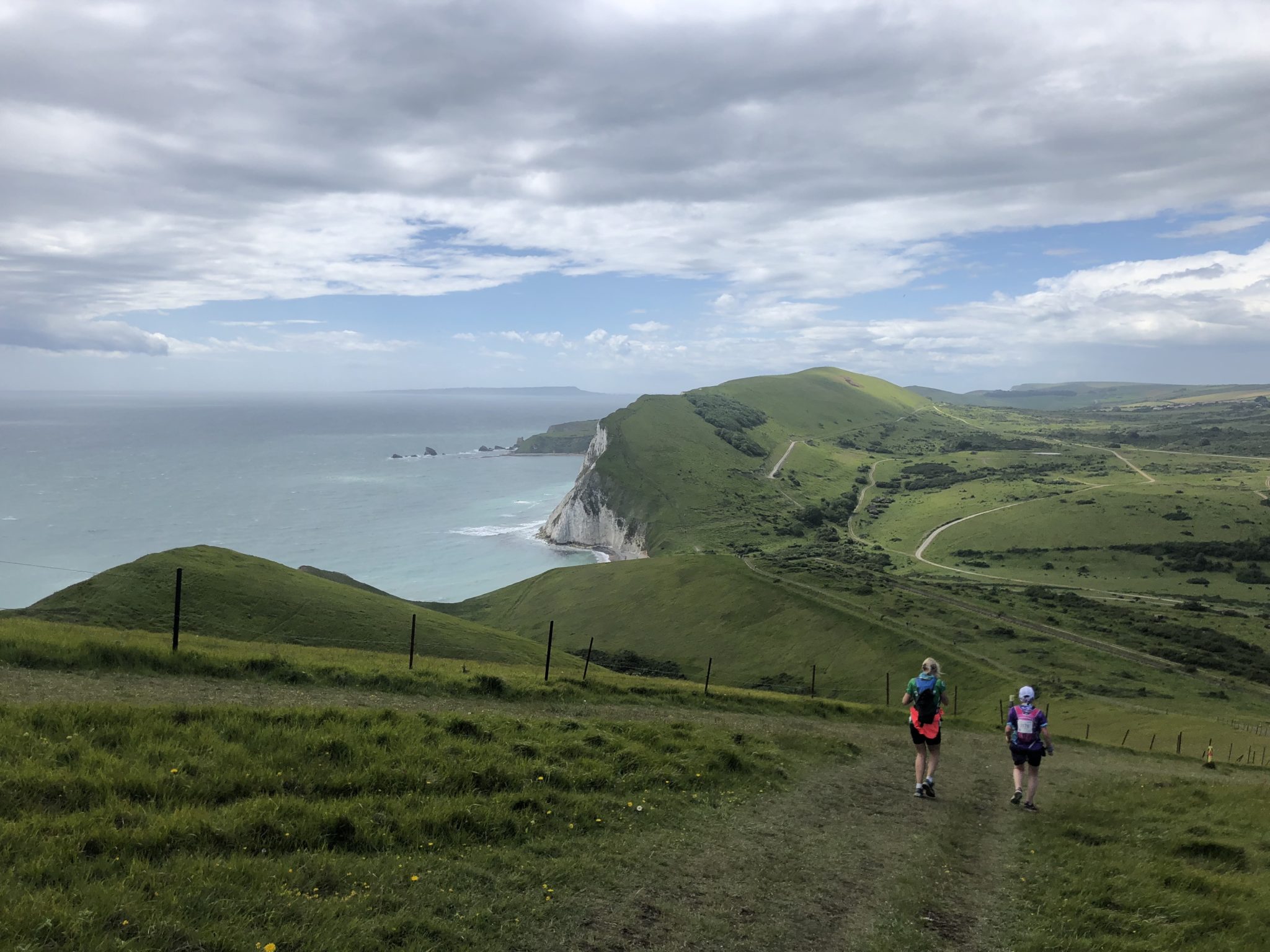 Pictured: The challenging terrain of Flower's Barrow near East Lulworth.
Starting in Poole on Saturday morning, they passed the picturesque Corfe Castle, traversed the steep terrain around Lulworth Cove and Durdle Door, arriving in Weymouth on Saturday evening. On Sunday they moved further along the Jurassic coast to Chessil Beach and the famous sandstone cliffs of West Bay, arriving in Bridport on Sunday afternoon.
Four of the team completed the 100km course, and Ben Smith received the 50km medal, having been withdrawn by the medical team at 66 km with ligament damage and suspected stress fracture from an ankle injury sustained at 21 km.
"We only set out to complete it," added James, "but we're delighted to have three of the team inside the top 10% of quickest finishers. Plus we have raised more than £6k along the way. These are causes very close to our hearts and I'm really proud of the team and their dedication."
The team are still taking donations and it's not too late to contribute at justgiving.com/crowdfunding/jurassic-pro2col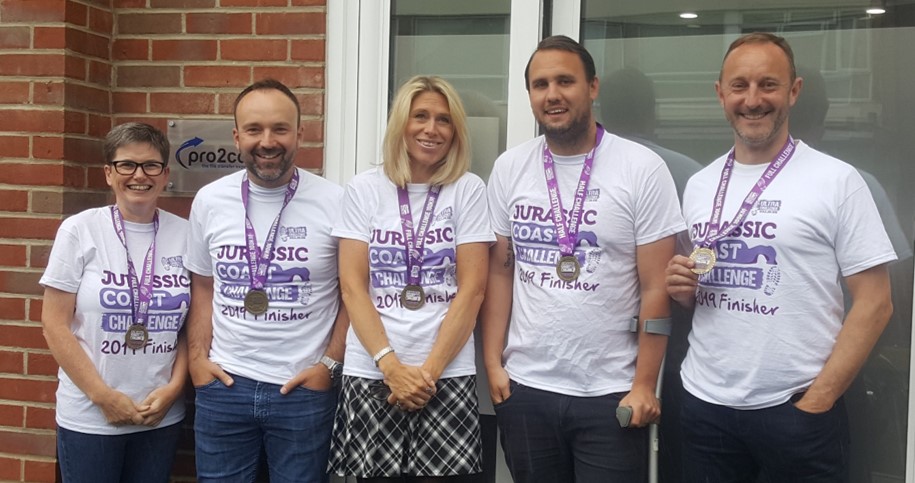 Pictured L-R: Ailsa Gibbs, James Reynolds, Helen Gilbert, Ben Smith and James Lewis.
Pro2col are independent experts in secure data transfer, working with businesses to identify, implement and manage the right solution for their requirements. Since 2004 we have helped over 800 businesses, spanning 30+ countries and a range of industry sectors. Pro2col help transform an organisation's infrastructure, streamlining processes, increasing productivity, collaboration, and data security.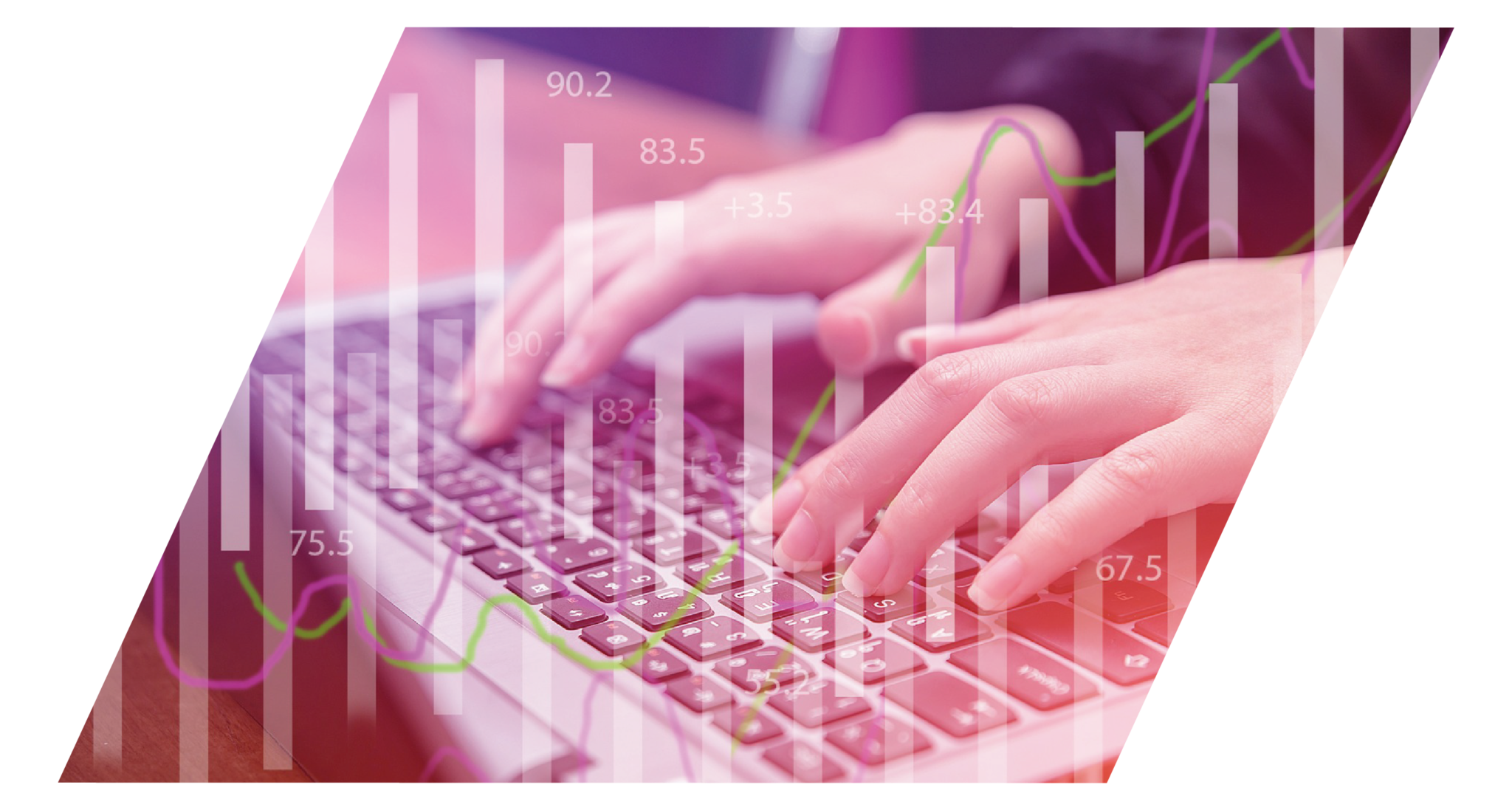 Take the risk out of selecting an MFT solution with our free, independent comparison service!
Our comparison report identifies the right solution for your needs and budget. Complete a series of questions and receive a bespoke product recommendation from our technical experts.